Ambrose predicts best racing ever at Daytona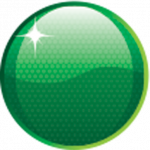 Marcos Ambrose is expecting the new track surface at Daytona to liven-up the racing at this month's opening round of the 2011 NASCAR Sprint Cup Series – the Daytona 500.
Last year's event was marred by the track surface breaking up in Turn 2, causing a lengthy red flag period.
The Sprint Cup drivers have tested extensively at the venue in January, with many noting the increased speeds and confidence brought about by the smoother surface.
"It is a really racy surface, I think we will have some of the best racing you have ever seen at Daytona," said Ambrose.
"There is a lot of grip and drivers are going to get really confident.
"The drafting packs are going to be really tight and I am looking forward to it.
"I think it is going to be three or maybe even four-wide out there.
"This place is narrow and steep so I am sure there will be lots of action."
Ambrose's Richard Petty Motorsports crew chief, Todd Parrot, is also predicting tighter racing – saying that three-wide running is a distinct possibility.
"There's a lot of grip and based on what we saw in testing, the two car drafts seem to be really fast," said Parrot.
"It's yet to be known whether or not that's going to work when you get 43 cars out there.
"The track is smooth, the cars ride low and fast and based on what I saw at the tyre test, there's a lot of three wide, thirteen rows deep racing, and a lot of action."
The Daytona 500 will mark Ambrose's first race in a Ford since 2008, having switched from JTG Daugherty's Toyota team to the famed Richard Petty Motorsports squad.
While RPM has had a fraught 12 months which has included downsizing from four cars to two, the team's close relationship with dominant Ford operation Roush Fenway Racing is expected to yield competitive cars for Ambrose and team-mate AJ Allmendinger.
The two-time V8 Supercars Champion says that the chance to work with Parrot is an exciting step in his career.
"Todd has won a Cup championship and Daytona 500 rings, so I have a lot of respect for him," said Ambrose.
"We are learning each other and it is all new. I am learning my team and learning Todd.
"I am really proud to be associated with this bunch; they are a great group of people.
"I am looking forward to blending into this group as best I can and letting them really make the most of me.
"I have a lot to learn and I am sure Todd is going to take me to the next level, so I am excited about it."
Racing action at Daytona begins on February 12 with the invitation-only Budweiser Shootout.
Ambrose will have his first race for 2011 in the Gatorade Duels on February 17, before the 53rd running of the Daytona 500 three days later.
ONE HD and SPEED will carry full coverage of the action. CLICK HERE for further details on Speedcafe.com.au's TV Times page.