FIRST PICS: Force India completes 2011 grid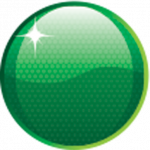 Force India has undertaken an online launch of its new car to complete the 2011 Formula One grid.
Dubbed the VJM04, the car features the split-airbox system seen on last year's Mercedes W01.
The team has strengthened it ties with Mercedes and McLaren this season – extending its deal with McLaren Applied Technologies while adding a KERS unit to its existing gearbox and hydraulics systems.
Paul di Resta, the 2010 DTM Champion has also been added to the package due to his ties with Mercedes – driving alongside German Adrian Sutil.
Sutil, who stays with the team for a fifth season, says that improving on the team's seventh place in last year's constructors championship will require an increased development pace.
"Last year we started the season really strongly and I was qualifying in the top ten at most races and regularly scoring points before the summer break, but then the second part of the year was a bit more challenging," said Sutil.
"We were still developing but the other teams had a quicker development rate, which meant we dropped some points.
"It's something we've worked really hard to address this year, tieing everything in together with regards the wind tunnel, track work and the design process back in the factory.
"We've got targets to finish at least one spot higher than last year so consistency has got to be key. As for podiums, why not – we should certainly be in the mix at some races."
According to Force India technical director Andy Green, exhaust management will be a key area of development this season, while the front of the car will see 'big upgrades' in the opening races.
Force India ran an updated 2010 car in testing at Valencia last week, with Sutil, di Resta and test driver Nico Hulkenberg among the top three on the time sheets each day.
The Force India completes the 2011 Formula One grid. See below for links to previous car launches
Red Bull
Ferrari
McLaren
Mercedes
Renault
Williams
Force India
Sauber
Toro Rosso
Lotus
Hispania
Virgin