Australian to contest NHRA Top Fuel this year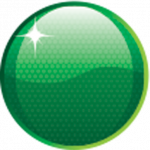 Sydney Top Fuel drag racer Terry Sainty will race in the NHRA Full Throttle Drag Racing Series this year after accepting an invitation to drive for Rapisarda Racing.
Rapisarda Racing team principle Santo Rapisarda offered the plum US drive to Sainty after he drove for Rapisarda at the recent Perth ANDRA Pro Series event at Kwinnana after regular team driver Mark Mariani could not make the US trip due to business commitments.
At this stage, the deal will see Sainty participate in as many as 12 NHRA rounds, and could be extended to the 'Western Swing,' plus others.
Rapisarda Racing team manager Santo Rapisarda Jr confirmed the team had considered several US-based NHRA drivers before offering the drive to the Sydneysider.
While Sainty will drive for Team Rapisarda in the US, in Australia he will continue to drive the family-owned Sainty Engineering Top Fuel car in ANDRA Pro Series events.
Rapisarda said the team will continue to race in Australia, with Mariani driving at the March Willowbank event and Alan Dobson in a second car at the Nitro Champs at Sydney Dragway.
"We will do the test session at Las Vegas (February 21-22) then go to Pomona before coming back to do the Willowbank (Top Fuel) round," Rapisarda said.
"We will then go back and do Vegas and Charlotte before coming back to Australia for the Nitro Champs; then go back to the US and do Atlanta and Topeka. We will be back home for the Winternationals (Willowbank), then return to do the rest of the NHRA events."
Rapisarda said along with him and Santo Snr, the US team will also include his brother Santino, another Rapisarda Racing full-time employee Robert Bianchi, long-time US-based Rapisarda Racing crew chief and team adviser Glenn Mikres, another long-time crew member, Gus Ussia, Adam Murphy and Steve Mundey.
Sainty said while it was a dream to race in the US when he first started driving in 1992, in recent years it was not a consideration until Rapisarda Snr asked if he would be interested in the US drive while in Perth.
"When I was younger it was a dream to take our (Sainty-built) engines to the US and race, but that was squashed when the NHRA banned that engine design," Sainty said.
"Since then, I have not thought about going to the US as part of another team."
Rapisarda Racing contested the final two NHRA Full Throttle events, Las Vegas and the NHRA Finals at Pomona with Mariani late last year after shipping a car and transporter the team purchased from David Baca Motorsport back to the US.