Virgin Racing unveils 2011 Formula 1 entry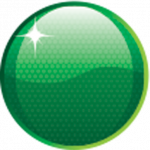 Marussia Virgin Racing has unveiled its 2011 Formula One contender – the MVR-02.
The car was launched today by team drivers Timo Glock and Jérôme d'Ambrosio at the BBC Television Centre in London.
The second-year team has again relied on Computational Fluid Dynamics in place of traditional wind-tunnel testing.
In its rookie season, Virgin Racing suffered a number of setbacks, including the fuel tank being too small to finish races at the start of the season.
Hydraulic issues also hampered the team – with Virgin Racing eventually finishing 12th and last in the Constructors Championship with a best finish of 14th place.
Despite the setbacks, technical director Nick Wirth believes the all-CFD designed VR-01 was a landmark moment for the team, and the sport.
"We were extremely pleased to have demonstrated that it is possible to compete at the highest level of motor sport with a car designed wholly in computer simulation," said Wirth at today's launch.
"We have addressed every single issue that troubled us last year, but in our own unique digital way.
"For example, the hydraulics and gearbox oil problems of last year have resulted in us doing more CFD in these areas alone than we used in the entire aero design programme our first digital race-winning sportscar in 2008 (the Acura ARX-02a).
"I am confident that we have made real progress with the MVR-02, producing a car with considerably more aerodynamic efficiency than the VR-01 despite the regulation changes, and having made significant gains in terms of overall quality," said Wirth.
"It provides a good basis for development over the course of the season, and I'm very sure we'll be able to keep up the impressive rate of aero development that we've had since the beginning of the MVR-02 project."
Design of the MVR-02 has been assisted by a new supercomputer provided by team partner CSC.
The car will have its first on-track run at the upcoming official Jerez test.
CLICK HERE to see the MVR-02's official launch video