V8 Touring Cars signs new title sponsor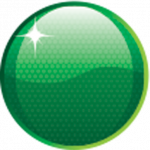 The V8 Touring Car Series will run under a new banner this season, with Kumho Tyres Australia replacing Shannons as naming rights sponsor.
The unofficial 'third-tier' V8 Supercars category experienced strong growth in 2010 after struggling for competitors in its first two seasons.
Double-figure grids were seen at the Winton and Eastern Creek rounds, while series organisers are hopeful that up to ten additional cars will join the series this season.
Kumho will continue to act as the control tyre supplier in addition to its new role as naming rights sponsor.
"This is very exciting news for the category," said V8 Touring Car Commercial Manager and Shannons Nationals Series Director Rob Curkpatrick.
"2011 marks the fourth season for the Kumho Tyres V8 Touring Car Series, and despite a conservative start, it gained serious momentum and showed last year the tremendous potential it is sure to deliver in the coming season.
"I think the big change for the series came 12 months ago when we opened the category up to VY Commodores and BA Falcons, that certainly created a lot of interest.
"That's flowed into 2011 and from early indications, we're expecting entry levels into the high teens, and possibly beyond."
Kumho Tyres Australia's David Basha said that the series provides both brand awareness and technical knowledge for the company.
"All of us at Kumho are big fans of the V8 Touring Car concept, so when it came time to make a decision on our 2011 sponsorships, we indicated at a very early stage that we wanted to be involved," said Basha.
"Kumho is pleased to announce a three year commitment to V8 Touring Cars which provides stability for the category and for the competitors, whilst also gaining valuable brand awareness and technical knowledge for Kumho.
"We also understand the passion that Australian motorsport fans have with the Holden/Ford rivalry, so the category was a logical choice."
The Kumho V8 Touring Car Series will continue to run on the Shannons Nationals program this season.
See below for the 2011 Kumho Tyres V8 Touring Car Series calendar
| | | |
| --- | --- | --- |
| 1 | April 1-3 | Wakefield Park |
| 2 | May 13-15 | Mallala |
| 3 | July 15-17 | Eastern Creek |
| 4 | September 9-11 | Sandown |
| 5 | November 4-6 | Phillip Island |