Moffat: I must put my head down and focus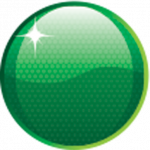 James Moffat has emphasised the importance of keeping expectations in check heading into his debut as a full-time V8 Supercars Championship driver this weekend.
For Speedcafe.com.au's exclusive Q&A with James Moffat, CLICK HERE to view the Abu Dhabi Race Guide.
The son of four-time Bathurst and ATCC winner Allan Moffat replaces James Courtney in the 2010 championship winning Jim Beam Racing Falcon.
Moffat will face several new challenges in Abu Dhabi, including his first ever runs on both the Yas Marina circuit and Dunlop's Sprint tyre.
THE FINAL RACE OF THE 2023 REPCO SUPERCARS CHAMPIONSHIP ON ONE OF THE WORLD'S BEST STREET CIRCUITS. GO ALL IN AT THE VAILO ADELAIDE 500, CLICK HERE TO BUY TICKETS
The 26-year-old ended Eastern Creek's official test day on January 31 down in 26th – having run solely on the harder rubber.
Moffat points to Courtney's struggles early in his V8 Supercars career when discussing his expectations for the season.
"I think if you look back over the past, there are not too many people that come in and run at the front straight away," Moffat told Speedcafe.com.au.
"You just have to look at Courtney. When he came into the category he was a highly regarded driver, and it took him quite a while for him to adapt to these cars.
"So I hope that the expectation isn't that I'll go out there and continue on like he did last year just because we're in the same car.
"Clearly that's not going to be the case."
Increased media attention on Moffat since announcing his full-time appointment at Dick Johnson Racing has also brought more comparisons with his famous father.
According to Moffat, the important thing is to stay focus on the job at hand.
"I've had to deal with that all my life – it's only natural for people to do that," he said of the comparisons.
"Not taking anything away from his success, but the industry has changed quite a bit since he was last racing.
"So sometimes I think it's not all that fair, but that's all part of the business, and I've just got to put my head down and focus and not worry about things like that.
"I'm trying to get the best out of myself, and hopefully that brings some good results."
In Speedcafe.com.au's Abu Dhabi Race Guide, Moffat shares his feelings on the Abu Dhabi circuit, the challenges of the main series, and the importance of the pre-season test.
CLICK HERE to view.