Lowndes: 12 Hour result not disappointing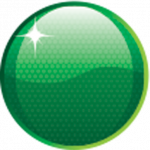 Craig Lowndes insists that he was not disappointed to miss out on victory in yesterday's Armor All Bathurst 12 Hour.
The five-time Bathurst 1000 winner led the race in the #7 Team Joest Audi R8 entering the final hour, but was forced to make a 13th pitstop with just 40 minutes remaining, handing the lead to the team's #8 entry.
The pitstop was a result of the race's 'balance of performance' rules, stipulating that the 2010-spec GT3 cars had to make 12 stops, each lasting 90 seconds and undertaken 10 or more laps apart.
Lowndes needed to make a 13th stop due to his eighth and ninth visits to pitlane coming just five laps apart (on Lap 188 and 193) due to a puncture.
Darryl O'Young, who took car #8 to victory in the final stint, also had to make a 13th stop with just 10 minutes remaining.
As O'Young had already completed his 12 compulsory stops, his 'splash and dash' fuel top-up took far less than 90 seconds, allowing the Chinese driver to return to the track 10 seconds in front of his team-mate.
"That's the way it goes, I am not disappointed at all," said Lowndes of the way the race played out.
"It was a great day – I really enjoyed myself out there.
"We raced hard with our teammates all day, plus the Porsche of the Quinns, but the strategy didn't fall our way in the end."
Lowndes also emphasised the professionalism of the Team Joest squad.
"I'd like to congratulate Audi on the 1-2 result, it was a great effort by the Joest team, and I'd also like to thank them both for a fantastic experience," he said.
"I hope I get the chance to race with them again.
"It's a great car to drive, really easy and very forgiving.
"The only thing that scares me a little is the closing speed to some of the slower cars – you have to be really careful."
Event Director James O'Brien also praised the efforts of Team Joest – heralding the decision to allow GT cars into the race as a success.
"The 2011 Event has shown that the introduction of GT vehicles was validated," said O'Brien.
"We had high standard teams and drivers from here and abroad and an entertaining race.
"Audi embraced the event with a significant investment in not only the on-track product, but things like corporate hospitality, media and marketing.
"They have shown that the event has value for manufacturers if it's leveraged properly.
"Our target now is to grow the entry list across the board.
"Audi have already indicated they are very keen to return and we are confident this will lead to further international interest in the event next year.
"Overall it was a great race and a very positive way to begin the growth into a leading GT event on the Australian and international calendar."