Kubica may miss entire season after crash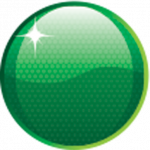 Robert Kubica could miss the entire 2011 Formula One World Championship after his crash on the Ronde di Andora Rally yesterday.
Kubica's Lotus Renault GP team issued a statement this morning revealing that "doctors are reasonably satisfied" with the Pole's seven-hour surgery to his injured right hand, arm and leg.
It is believed that a retaining wall penetrated the cabin of the Pole's Skoda Fabia in the accident.
"The Lotus Renault GP driver had been diagnosed with multiple fractures to his right arm and leg following a high-speed accident at the Ronda de Andora rally this morning," read the statement.
"He also suffered severe cuts to his forearm, which could have an impact on his right hand mobility.
"Robert's condition remains stable but serious. He has been placed into an induced coma and could be woken up in the morning."
Hand specialist Doctor Igor Rossello spoke to the media outside the Santa Corona Hospital in Pietra Ligure after the surgery – warning of the serious nature of Kubica's hand injury.
"We need to wait for a week at least to verify whether the hand survives," said Dr Rossello
"The nerve lesions are the ones that leave us with the most question marks over the recovery of functions.
"Rehabilitation will be relatively long, probably one year.
"He came here with multiple traumas, with several associated injuries.
"He won't necessarily have to undergo further surgery on the hand, but he will if needed."
Italy's Gazzetta dello Sport also spoke with Kubica's uninjured co-driver Jakub Gerber about the incident.
"We were on the first four kilometres of the first special stage," Gerber explained.
"I was looking at the notes and didn't notice that the car was skidding .
"Only when we crashed I saw Robert holding his arm, and after a few moments he lost consciousness.
"Robert isn't just a great driver, he is a friend. I just hope he can recover soon."
See below for an interview with Dr Igor Rossello and footage of Kubica's Skoda Fabia after the crash