Joseph Mawson joins Top Kart for SoK Series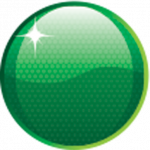 Dual Australian Champion Joseph Mawson will join the Kart 1 Top Kart team for the 2011 CIK Stars of Karting Series which kicks off in Ipswich later this month.
Mawson will enter this series as one of the favourites for the Pro Junior (KF3) crown alongside defending champion Pierce Lehane as they battle for the Jon Targett trophy.
The pair have been the star performers in the junior ranks over the past couple of years, sharing the top honours in many of the blue ribbon events across the country.
"Pierce and I have had some great battles over the past few years but this year I think our rivalry will go up another step as we battle to win the CIK Stars of Karting Series," said 14 year-old Mawson
"I'm really looking forward to getting behind the wheel of the high powered KF3 kart and racing in the series this year with the Top Kart team."
Lehane, who dominated last year's Pro Junior (KF3) championship on his way to his maiden Australian title aboard a CRG chassis.
After defeating the best young drivers in Australia Lehane headed to Italy last November where he impressed many onlookers from the factory European teams with his blistering speed and mature attitude during his two race appearances.
"To get the opportunity to race in Italy was a great experience and to show that I could match it with the best young drivers from all across the world was a fantastic feeling," said Lehane.
"I learnt a lot throughout last year's series and also in my trip to Itlay, all of which should put me in a good position as I try to defend my championship in what I think will be an even tougher year with more top drivers joining the series."
Along with Lehane and Mawson, names such as last year's series runner-up Brock Plumb, Jake Klarich and New Zealand Champion Aaron Marr are expected to figure prominently throughout the year.
For the first time in many years, Australian karting will have three young female competitors lining up in the elite series with Queenslander Renee Gracie, Victorian Isabella Thomas and Kalgoorlie's Holly Patrizi set to take the fight to the boys.
Round one of the 2011 CIK Stars of Karting Series will be hosted by the Ipswich Kart Club on February 26/27.