Kubica suffers multiple fractures in rally crash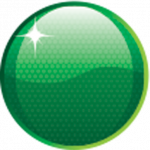 Lotus Renault GP driver Robert Kubica has been diagnosed with multiple fractures to his right arm, leg and hand following an accident while competing in Italy's Ronde di Andora Rally.
The 26-year-old was rushed to the Santa Corona Hospital in Pietra Ligure before undergoing surgery.
The Renault team issued a statement confirming that Kubica's co-driver was uninjured, before clarifying the Pole's injuries a short time later.
Kubica was driving an S2000 Skoda Fabia in the event, ahead of the first Formula One Grand Prix of the season on March 13.
If Kubica is unable to take part in Bahrain's opening race, Renault has no shortage of back-up drivers to choose from.
The team named Bruno Senna and Romain Grosjean as its 'third drivers' at the launch of the R31 chassis last week, while confirming that Fairuz Fauzy, Ho-Pin Tung and Jan Charouz had all been retained as 'reserve drivers.'
The team ended last week's Valencia test on top of the time sheets thanks to Kubica's efforts on Day 3.