Cody Crocker back in international rallying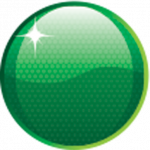 Crocker, with champion co-driver Ben Atkinson, will drive continue their long-time association with Subaru aboard an Impreza WRX as part of a three-car operation.
Also in the team will be Rifat Sungkar of Indonesia, in a Mitsubishi Lancer, and Japanese driver Akira Bamba, under the Cusco Proton Junior Team banner.
The announcement means that Crocker will compete at the International Rally of Queensland on 13-15 May on the Sunshine Coast hinterland. No announcement as yet whether he will also compete at the WRC Rally Australia around Coffs Harbour from 8-11 September.
The Crocker announcement and with Chris Atkinson driving for the Proton factory team, Rally Queensland will bring together Australia's two most successful rally drivers in international competition.
"It will be great to get back to Queensland. I have obtained a Prodrive-built Subaru from Indonesia and it will be run by Cusco," Crocker said.
"I didn't do much in 2010 except some rally driver training in Indonesia – this is a big opportunity for me. My goal is to help Cusco win the new Teams Cup.
"It will also be good to team with Rifat. He's not only a great driver but also the funniest guy in rallying."
Sungkar, who ran his own car at the 2010 International Rally of Queensland, will drive one of Cusco's Mitsubishi Lancer Evolution Xs with Australian co-driver Scott Beckwith.
After a year out of competition, four-time FIA Asia Pacific Rally Champion and three-time Australian title winner Cody Crocker will return to the Asia Pacific Series with Cusco Racing.