Ryan Hansford swaps FV8 Supercars for Utes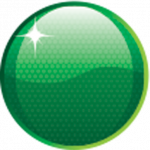 Ryan Hansford, son of the late motorcycle and touring car racer Gregg Hansford, will join the Yokohama V8 Utes Series this season.
Ryan Hansford competed with Rod Dawson Motorsport in the Fujitsu V8 Supercars Series in 2010, and moves into the Ute category with the Dawson team.
The Queensland-based squad has purchased Rohan Barry's #6 Ford Falcon franchise, which will now be run as #27 under the Truckline Racing banner.
The entry will also carry backing from transport rental company Rentco.
"The biggest reason for the change is budget," Hansford told Speedcafe.com.au.
"Obviously Supercars is where I want to be if I'm going to make a career out of it, but in saying that I only had nine races in anything before I jumped into a Supercar.
"Hopefully we can have a good season in the Utes, and run up the front, keep chipping away at it and see where it takes me from there."
Hansford finished 11th in the 2010 Fujitsu Series, despite missing the final round at Homebush.
"It's important I think when you're running a Supercar to be aligned with a 'Level 1' team and have the right engineers around you and all the rest of it," he said of his experience in the class.
"The car wasn't there at the start of the season, and Rod worked tirelessly to get it to where it needed to be.
"The potential was there, but as we went through the season we kept changing things, little bits and pieces weren't right, and it was hard to be consistent.
"That meant I lost a lot of confidence in it. It's a tough competition, and last year was especially so, with a lot of very experienced drivers."
While unsure of how quickly he'll get up to speed in the Utes class, Hansford has high goals for the season.
"I've got no idea how long it's going to take to adapt to the Utes," he said.
"I did one round in the MINI Challenge in 2009 and managed to finish third, so hopefully I can step into the Utes and be at a similar level to that.
"I think top three for the year is what I'd be aiming for, but it's hard to say at this stage.
"But I definitely want to be in the top five by the end of the year."
The 2010 Yokohama V8 Utes Series kicks off at the Clipsal 500 from March 17-20.