FIRST PICS: New liveries for Briscoe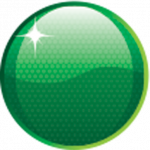 Ryan Briscoe's 2011 Izod IndyCar season liveries continue to be revealed, with Penske Racing announcing two new primary backers for the Australian's #6 Dallara-Honda.
PPG Industries will sponsor Briscoe at Milwuakee, Iowa and Kentucky, while GuidePoint Systems will also have ownership of the car for two events.
The team previously confirmed that Briscoe would run in Izod colours at the Indianapolis 500.
"Everybody at Penske Racing has been doing a phenomenal job over the off-season," Briscoe said at the latest sponsorship announcement.
"The marketing team, Roger (Penske, Penske Racing owner), Tim (Cindric, Penske Racing president), everyone has been working so hard on getting these sponsors signed up.
"It's just really exciting to add these two to the list."
Last weekend, Briscoe competed in the Rolex 24 Hour at Daytona, finishing fifth with Wayne Taylor's Suntrust Racing.
The former Sydneysider said he enjoyed the event, and can't wait for the 2011 Izod IndyCar Series to kick off at St. Petersburg on March 27.
"It was fun to participate in the 24 Hour," said Briscoe.
"It was fun getting in race mode, doing plenty of laps down there.
"We had such a long off-season, hopefully the work I did at the Daytona 24 is going to help for the IndyCar Series this year.
"It's a huge year for us. We have all these new sponsors. It's going to be extremely important that we can do everyone proud, do the team proud, and go on and get a championship.
"I just can't wait for the first test and first race at St. Petersburg to get this season going."
With Shell-Pennzoil, Meijer, IZOD, AAA, Verizon, GuidePoint Systems and PPG all having been signed as primary backers for the three Penske entries this season, Cindric explained the team's change in approach from previous years.
"About four or five years ago we felt like the model was changing and we couldn't rely on a CEO-level relationship like we have in the past with Philip Morris or Miller Brewing Company in NASCAR," said Cindric.
"A lot of these associations were because they enjoyed racing, the camaraderie, that type of thing, and they also liked to see their brand on racecars.
"We felt like we needed to put together a more strategic approach and position ourselves to where from a business-to-business perspective we would not only have sponsors, but we would have partners.
"Those partners would race with us, they would win and lose with us on the weekends, and hopefully we would win together during the week.
"The goal is to have three or four primary sponsors that we run all season with and build that equity between the two organizations.
"But obviously with the economy and the way things have been, we knew that wasn't realistic and we needed to keep trying to figure out how to get organizations that are still key organizations, that are organizations that are at the top of their business platforms among their peers.
"(We've brought) organizations in like Shell and GuidePoint and some of these other sponsors into the series, to get their feet wet and try to understand what it's all about.
"They're going to walk here before they run, I'm sure.
"Between the series' growth and the hopefully the wins we have on and off the track, we'll be able to build them into bigger programs longer term.
"And from a series standpoint the more of these type of sponsors that the series is able to have associated with them, the more they can spread the word really what IndyCar racing is all about."