Townsville track playing part in Yasi preparations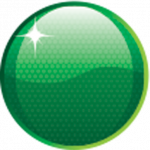 Townsville's V8 Supercars street circuit facility is playing its part in preparing the surrounding townships for Cyclone Yasi – said to be 'more life threatening than any experienced in recent generations.'
The Townville council has used the Reid Park pit complex – used by V8 teams as its base for the July race meeting – as a dumping ground for sand, where locals have been filling sand bags to protect their homes.
The Reid Park facility is in a low-lying area and is likely to be flooded tonight as Cyclone Yasi hits the town.
Authorities are predicting that the category five cyclone, said to have winds of up to 300km/h, will hit Townsville, Cairns and other North Queensland townships at around 10pm tonight.
THE FINAL RACE OF THE 2023 REPCO SUPERCARS CHAMPIONSHIP ON ONE OF THE WORLD'S BEST STREET CIRCUITS. GO ALL IN AT THE VAILO ADELAIDE 500, CLICK HERE TO BUY TICKETS
More than 10,000 homes in Townsville are at risk of inundation.
Townsville event manager Kim Faithful said that the Reid Park track is playing its part to help the community before tonight's predicted weather disaster.
"We've battened down now, we'll just see what happens," Faithful told Spedcafe.com.au.
"The pit facilities at Reid Park isn't an evacuation centre, but the council have dumped sand next to the pit building and are supplying sand bags to the local residents who can come and fill sand bags. Because most of Townsville is in a low lying area, there's a very good chance of floods, including the circuit.
"The mood here is nervous and apprehensive. The circuit is in a low lying area and is very flood prone. If you'd seen the state of the track right up until February 2009, it was underwater from all the floods that we had at the time.
"With the storms that are likely to come with Cyclone Yasi, a large part of the track is expected to go under water.
"The track is well drained. There's not much in the garages, so as long as it drains quickly, I think all of the structures will be OK. Everything should be fine. We have no concerns for that.
"Everyone is more interested in making sure their homes are prepared and families are safe for what is coming later tonight."