Production car champ set for V8 Utes debut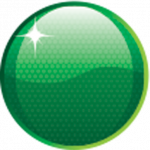 Former production car racer Kosi Kalaitzidis will step into the Yokahama V8 Ute Series this season.
The Melbourne-based driver has bought Steve McFadden's #5 Ford Falcon franchise, and will make his debut in the class at Round 1 of the 2011 series in Adelaide in late March.
Kalaitzidis raced Proton M21 and Satrias to a string of class successes in Australian production car competition in the late 1990s and early 2000s, before competing internationally in recent years.
"I've been doing a bit of driving overseas in the last couple of years, in the Middle East and Malaysia, and we sort of decided we wanted to come back and do something national in Australia," Kalaitzidis told Speedcafe.com.au.
"Our options really were Fujitsus or the Utes. The Utes have a fantastic calendar and great television coverage.
"It's all come a bit late for us, so in terms of dollars we'll be doing it a bit round by round, without a naming rights sponsor.
"But we feel that, for a sponsor, it's the best bang for your buck category around.
"Last week we saw Bundy (Bundaberg Rum) announce their entry into the category, so obviously we're not the only ones who see the commercial value in it."
Kalaitzidis will run with backing from Adelaide firm Priority Engineering Services at the Clipsal 500, as well as Ultra Tune Auto Service Centres, and aims to be competitive by the middle of the year.
"I'll be disappointed if we're not in he top 10 by midseason," he said.
"I know that they're a production car, but they're a heavy car, and you need a bit of time to adjust to all that weight on a radial tyre.
"Someone like (reigning V8 Utes Series winner) Grant Johnson, who I've driven with in Malaysia, has got a lot of experience with the Utes, and it'll take time to get to that level.
"But by midyear our expectation is to be in the top 10."