Jim Read resigns from Sydney Dragway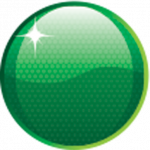 Former Australian drag racing champion Jim Read has resigned from the board of the Western Sydney International Dragway, effective immediately.
Read, a major influence behind the creation of the WSID facility at Eastern Creek in 2003, will no longer be on the board, and no longer be active in the day-to-day running of the racing facility.
It has been a month of off-track controversies surrounding the circuit, with major changes at board level and questions regarding the financial position of the track.
Recently, Sam Sofi took over as chairman of the board, and quickly created a sub board to look at the issues involving the track that was built with assistance from the New South Wales government.
A brief statement on the WSID website stated; "The Board accepted Read's resignation with regret and wished Jim Read all the best for the future."
Read runs his own two-car Top Fuel team for son Phil Read and Martin Stamatis.