Craig Lowndes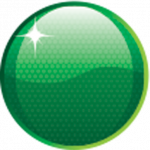 After topping Eastern Creek's official pre-season V8 Supercars test last Saturday, Craig Lowndes is preparing for a different challenge this weekend.
Lowndes will drive an Audi R8 for Team Joest at the Bathurst 12 Hour – in a move the five-time Bathurst 1000 winner hopes will propel him towards his dream of racing in the Le Mans 24 Hour with the crack German squad.
Speedcafe.com.au's Stefan Bartholomaeus spoke to Lowndes about the 12 Hour, his love of endurance racing and the upcoming V8 Supercars season.
SPEEDCAFE: With the Bathust 12 Hour coming up this weekend, you must be looking forward to the opportunity to link up with an outfit like Team Joest.
CRAIG LOWNDES: When the opportunity came up to race with the Joest guys, it was definitely pretty hard to refuse. It's a very well respected outfit, and they've got a lot of experience in long distance races.
The car itself is going to be brand new to me. It's left-hand drive, with a paddle-shift, Stability Control and ABS (Anti-lock Braking System) – none of which I've ever raced with before.
So there's a lot of aspects that I'm really excited about, and to race around a circuit that is the best in the world… We're pretty biased (in Australia), but when you go to Bathurst you've got to appreciate what it's all about, and to do twice the length of racing to what we'd normally do on a weekend in October (Bathurst 1000)…
Twelve hours of racing, that's what I really enjoy, the longer races. This is hopefully a stepping-stone to the Le Mans 24 Hours, which is really the ultimate race I'd love to do one day.
SPEEDCAFE: Is that a realistic aim with Audi? They obviously have quite a few drivers banging on their door for those sorts of gigs.
CL: They're well aware of what I'd love to do, and it really depends on what happens this weekend, whether we put on a good performance, and whether we have a great relationship with the team at the end of the weekend.
Hopefully we're on the podium somewhere, that'd be a great result for me, and then the bigger picture would be trying to secure, or at least build a relationship with them to try and do the Le Mans 24 Hours, probably more likely next year or beyond.
SPEEDCAFE: Le Mans is obviously the pinnacle of Audi's endurance racing programs, but there are other races, such as the Nurburgring 24 Hours where the R8 GT3 cars compete. Are those sorts of races something you'd consider?
CL: Definitely. If any of those 24 Hour races don't clash with my V8 Supercars races, and Roland Dane gives me the OK to do it, I'd love to do those style of races.
More long-distance races is something that I'd be keen for, and if the opportunity comes up, I'd definitely have to have a look at it for sure.
SPEEDCAFE: You've spent a lot of years in V8 Supercars now. Is it fair to say that doing these different events, like the 12 Hour this weekend and the Australian Safari last year, helps to keep you fresh and motivated for V8 Supercars?
CL: I think so. The big thing for me is that doing races like the Safari and the 12 Hour is something I've always wanted to do, but never really had the opportunity to do.
You're right in that it does keep you fresh, jumping into different cars with different climates and different surfaces, as well as dealing with different teams.
I definitely appreciate where I'm at with TeamVodafone and Triple Eight, but at the same time would like to still fulfill my goals outside of V8s. To be honest, Roland is more than keen to be able to facilitate, or at least release me, to do it if the right opportunities come up, and it doesn't clash with anything we currently do with V8 Supercars.

SPEEDCAFE: Testing times at Eastern Creek really depended on tyre condition, but looking towards the season, there's more racing on the soft tyre than previous years – is that something that's going to suit you?
CL: I hope so. The soft tyre is something that gives you a great boost of confidence as a driver because of the increased grip level, but at the same time you've got to be very mindful of the tyre wear and the way it drops off with laps – it's quite significant.
So you've got to make sure you look after the tyre and get the best out of it, but try to get the consistency out of it at the same time, which is always the hardest thing for a driver.
Hopefully with my experience and knowledge of the tyre, going to circuits like Abu Dhabi, which is our first round of the championship with this soft Sprint tyre, will put me in a good position to see what we can do.
SPEEDCAFE: Obviously Jamie (Whincup) is going to be strong, and there are a couple of Ford Performance Racing cars that should be pretty fast. How do you see the rest of the field?
CL: I think you've got those four cars, definitely. Garry Rogers Motorsport has been getting stronger every year too, so you can't discount them.
HRT I think, once Courtney gels with the team, he'll be quite strong as well, so there will be plenty of team and driver combinations out there that will be a force to be reckoned with.