Winner announced for iPad competition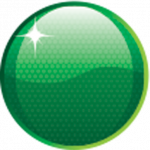 There are more reasons to click onto Speedcafe.com.au other than to get the latest news from Australia and around the world – you can win stuff!
Chris Gillon, 20, is the proud own of a new Apple iPad, courtesy of signing up to Speedcafe's free newsletter as part of our Premier Speedway promotion last month.
The young Warrnambool-based man is a huge sports nut, with a massive appetite for Sprintcar racing, and while Gillion suffers from muscular dystrophy, that doesn't stop him from getting to his local speedway and enjoying the Sprintcar racing.
"Speedway is my favourite kind of racing, and Kerry Madsen is my favouite driver for sure, but I like most of them," he said.
Gillon says that his new iPad is the best tool for him.
"I've been looking at the iPad, but they were a bit expensive, so I wasn't going to get one.
"I have to say, it's pretty cool to win one!"
Besides the iPad, Gillon also received a Speedcafe prize pack, including a hat, t-shirt, stubbie holder and more.
CLICK HERE to sign up to Speedcafe.com.au's newsletter which will automatically put you in the draw for our next subscriber-based competition.