Team Lotus launches 'front-running car'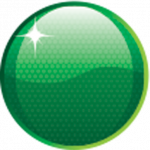 Team Lotus has completed an 'online launch' of the car it hopes will propel it up the Formula One grid.
As previously announced, the second-year team switches from Cosworth to Renault engines for 2011, while retaining drivers Jarno Trulli and Heikki Kovalainen.
Having finished as the top rookie team in the 2010 Constructors' World Championship, technical director Mike Gascoyne believes that a move further up the grid is in order this season.
"I think when you look at this car, it looks like a front-running car in every area," said Gascoyne of the T128.
"We've said very clearly that we want to start challenging the established teams, and I think that's very achievable.
"But that line has to continue going up, so we'll have to target being up there with Toro Rosso, Sauber and Force India, and then end the season by targeting Williams and Renault."
Gascoyne also emphasised that the new car is a significant departure from the T127.
"With last year's car and especially the first half of the season it was just an exercise in survival, whereas from the middle of last year it was about building the team up – that's when we started working on this car," he said.
"I think the thing that was a challenge this year was that the 2010 car really was a one-off, because of the way it was done with the design team and the time we had.
"There's been almost no carry-over of parts for the 2011 car, whereas normally you'd have a substantial carry-over and the chance to optimise last year's parts."
Having been openly frustrated with the team's reliability problems last season, Trulli is looking forward to scoring the team's first points early in the season.
"Sitting on the grid in Bahrain this year will feel very different – a different tension," he said.
"Last year we were just aiming to finish the race. This year we'll be aiming to finish in the points. With the package we have, that should be achievable."
The T128 will take to the track for the first time tomorrow when pre-season testing kicks off at Valencia.