Steve Richards looks at Carrera Cup chance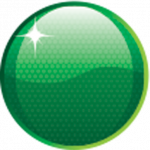 Steve Richards may not be racing full-time in the V8 Supercars Championship this year, but he does have another class in mind to keep him match fit.
Richards is currently trying to piece together a deal to compete in the Australian Carrera Cup Championship, which returns to local race tracks after a two-year hiatus.
The former Ford Performance Racing V8 Supercars driver was ousted from his full-time slot at the end of the 2010 season, making way for new recruit Will Davison.
Richards, 38, is likely to remain with FPR for this year's V8 endurance races, and could possibly get extra seat time in a Fujitsu V8 Series entry, prepared by FPR. CLICK HERE for yesterday's story on Speedcafe.com.au.
But in the mean time, the two-time Bathurst 1000 winner is looking for a new challenge.
Richards said that he is keen on the reborn Carrera Cup title, but would prefer to do it in a Porsche prepared by himself, rather than drive someone else's car.
"It's still a work in progress," he told Speedcafe.com.au.
"Who knows how it will turn out? If I was to do it, I want to do it on my terms. I want to have control of my own destiny.
"Yes, I'm definitely looking at it and I'm trying to put something together, but the further it goes, the more difficult it becomes."
Richards says that the all-Porsche championship would be an ideal category to race in to keep him match fit for the endurance races.
"I feel at the moment that Carrera Cup, in terms of speed of the cars, is close to a V8," he said.
"It's a good championship and it's going to be very well run, and I think that the relevance of speed gives you match fitness come enduro time. That's why it appeals to me.
"Even if I don't do Carrera Cup, I'm sure I'll be doing some driving over the course of the year.
"I'd like to do it because they are good race cars. If we can pull something together, it would be fantastic.
"I am working on it, but right now, I don't have a deal."
Besides the possibility of a Carrera Cup or one-off Fujitsu V8 Series drive, Richards could also get some seat time in his father's championship-winning Falcon Sprint in the Touring Car Masters class.
Richards Sr will enter his near-complete Javelin in this year's title, opening the door for his son to race.
"He's pretty keen on his new toy, so I think he might be more likely to hand the old toy over. He has a new challenge on his hands," Richards said.