HSV VXR aims to continue record run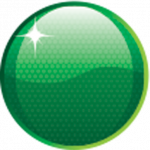 The Racer Industries HSV VXR will aim to continue its 100% finishing record at the Armor All Bathurst 12 Hour this weekend.
Owned by Ryan McLeod, the Class E contender will be driven by Fujitsu V8 Supercars drivers Chaz Mostert and Ashley Walsh, along with Ryan's brother Gerard.
Originally built by Paul Morris Motorsport on behalf of Holden Motorsport in 2007, the car finished second in class in last year's Bathurst 12 Hour with Ryan, Gerard and their father Peter and the wheel.
The car went on to win to take outright honours in the Australian Manufacturers round at Oran Park later that year, before adding further class wins at the 2010 Bathurst 12 Hour and Eastern Creek 6 Hour.
"It's been a fantastic car, and it keeps getting better as I refine little bits and pieces," Ryan McLeod told Speedcafe.com.au.
"Not only has the car been ultra reliable, but it has scored a genuine hat-trick of wins, and this weekend we'll be going for four-in-a-row."
The team now heads to Bathurst on the back of a successful outing at the Dubai 24 Hour race just three weeks ago.
"I got to thinking that the car I had was so reliable I reckoned it would do a 24 Hour race no problems," explained McLeod.
"So I built a second, slightly hot-rod version of this car and sent it to Dubai.
"We ran the car nearly mechanically identical to the local car, but with a larger turbo charger system and slick tyres.
"The engine made over 350Hp. The car ran faultlessly for the entire event, and completed 515 laps of the 5.3Km Dubai Autodrome Circuit.
"We finished 26th out of nearly 90 starters and were fourth in-class against much more developed machinery.
"It was a simply amazing event, and proved how reliable the car really is."
Looking towards this weekend's Bathurst 12 Hour, McLeod says he is looking forward to giving some young drivers an opportunity to experience the Mountain Panorama circuit.
"Chaz Mostert, Ash Walsh and Gerard McLeod are all outstanding young talents, keen to chalk up some more experience at Bathurst.
"I will be helping them all the way through."