New structure, but all OK at Sydney Dragway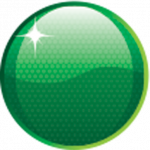 Sydney Dragway has undergone a shakeup, with a sub board created by the chairman to control all matters of the raceway while a review into the facility and its management is conducted.
Despite recent chat that there was uncertainty concerning the March Pro Series meeting at Sydney Dragway, new chairman Sam Sofi confirmed that the upcoming March ANDRA Pro Series event will go ahead with a revised date on March 18-19.
The ANDRA Pro Series event will feature rounds of Top Doorslammer and Pro Stock and will be the first major event to be held at the raceway since the new management structure was implemented.
A sponsor for the event has been also been secured. The event will be known as the Aeroflow by Rocket Industries Pro Series.
Sofi also confirmed that preparations have begun for the Nitro Championships scheduled for May.
The new management sub board comprises of Sofi, Tony Beuk and Greg Humphreys, while board member Norm Oakey resigned.
According to a statement from Sofi, he says that the sub board ha "been charged with the responsibility of conducting a full review of the operations at Sydney Dragway – this will include a review of the financials, operations of the board, the management structure and operation, membership, communication, conduct of events, and others while at the same time providing for you an open communication channel to express your views."
The sub board is expected to report back to the board on July 29.
The implementation of the sub board comes after a number of internal controversies in recent weeks, including reports of favouritism within the ranks.
While the issues are being sorted, ANDRA CEO Tony Thornton issued a statement throwing his support behind the Sydney Dragway changes.
"Sydney Dragway is one of the sport's flagship venues – for racing or spectating," he said.
"Given its scale, the venue brings some unique challenges and ANDRA is confident that these are being fully addressed."
CEO of DRAG Ltd (an association of the country's tracks) Paul Casos said the Sydney market was extremely important to the ANDRA Pro Series and the sport of drag racing nationally.
"Sydney Dragway has been an integral part of the development of the Australian Championships at all levels," Casos said.
"We welcome the steps taken by the board and the appointment of Sam Sofi."