Mercedes W02: Development will be key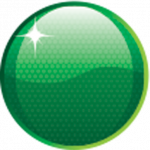 MercedesGP chiefs Ross Brawn and Norbert Haug have emphasised the importance of continual development after the MGP W02 was revealed this morning.
Having won the 2009 Drivers' and Constructors' World Championship under the BrawnGP banner, Mercedes started off strongly last season, but failed to match the development pace of Red Bull, Ferrari and McLaren.
German drivers Nico Rosberg and Michael Schumacher return to the team for a second season – a combination that team principal Ross Brawn sees as one of the best on the grid.
"After our first year as the Mercedes-Benz works team, we are now seeing the benefits of our chassis group and our engine group working well together," said Brawn.
"The concept development for the MGP W02 started early and we have set challenging targets for the design, combined with a robust plan to ensure that the pace of development can continue throughout the long 2011 season.
"We have two excellent drivers in Michael and Nico, both of whom capable of winning races in a good car, and we look forward to seeing them push each other and the development of the new Silver Arrow during the season.
"We want to be setting the standard right from the start but if we are not, we will respond very strongly to get ourselves into the game.
Haug echoed Brawn's sentiments, stating that: "The new Silver Arrow should not only look first class, but should also be developed to be at the top step-by-step."
Having taken the first victory for KERS in Formula One in 2009 with McLaren, Mercedes hopes that the return of the energy storage devices will boost its chances this season.