FIRST PICS: Toro Rosso's 2011 challenger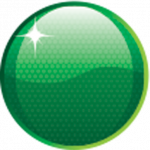 Scuderia Toro Rosso has joined the group of teams launch their 2011 Formula 1 cars, presenting its STR6 at Valencia today.
The Red Bull junior outfit, along with drivers Sebastien Buemi and Jaime Alguersuari, is the fourth new car revealed at the Spanish circuit today, joining its sister team Red Bull Racing, Williams F1 and Mercedes Grand Prix.
Torro Rosso's STR6 follows 2011 fashion of higher-nosed designs. It is just the second car to be produced entirely in-house by Toro Rosso.
Australian ace Daniel Ricciardo is the team's third driver that will see him run in Friday practice sessions at each grand prix this year.
To see the first images of Red Bull Racing's 2011 challenger CLICK HERE.
To see the first images of Williams' 2011 race car CLICK HERE.
To see the first images of Mercedes Grand Prix's new car CLICK HERE.