FIRST PICS: Stoner in Repsol colours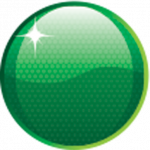 Casey Stoner has appeared in Repsol Honda colours for the first time at a media launch in Malaysia.
The 2007 World Champion announced in July that he would end a four-year stint with Ducati in favour of the Japanese manufacturer.
After much speculation, Honda has confirmed that Stoner will join existing riders Dani Pedrosa and Andrea Dovisioso in Repsol colours – the first time that the team has run three identical bikes since 1995.
With compatriot Mick Doohan having won multiple World Championships with the factory Repsol Honda squad in the mid-1990s, Stoner said it was an honour to don the Spanish oil giant's famous livery.
"I'm really excited and It's a great emotion to wear the Repsol Honda colors for the first time," said Stoner.
"When I was a child, I used to watch Mick Doohan winning championships one after the other with these colors and for me it's an honour to be part of this team."
After an initial test in the days after the 2010 finale in November, Stoner says he is looking forward to getting the year underway this week with more official testing in Sepang.
"I look forward to jump on the bike because in November the first test was very positive but Valencia is a particular track," said Stoner of the test.
"Here in Sepang, it will be important to understand better the strong points of the RC212V and where we have to improve to be competitive at every track.
"I know that it will be a tough season because there are many strong riders, starting from my two team mates, but I'm very motivated for this new challenge."
Honda has won just one MotoGP World Championship since Valentino Rossi left the squad at the end of the 2003 season.
With Stoner joining the squad, and Pedrosa having recovered from the collarbone injury that ended his 2010 title hopes, Honda Racing Corporation president Shuhei Nakamoto believes the team will hit the ground running this season.
"In 2011 Honda Racing's effort in MotoGP is stronger then ever," said Nakamoto.
"The RC212V that is here in Sepang for this first test of the season, is an evolution of the 2010 machine.
"Last year's results show that we can count on a good base but we must continue developing.
"With important feedback from Dani, Andrea and Casey, I am sure we will take another step forward during the winter tests, to be strong from round one.
"Nevertheless, our development will never stop, because for Honda, competitions are the best way to test new technology and improve existing."
CLICK HERE for the provisional 2011 MotoGP entry list