V8 officials delighted with Eastern Creek test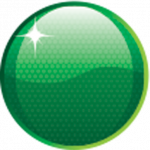 Leading V8 Supercars officials have praised the outcome of V8 Supercars first-ever pre-season test.
Over 10,000 Sydneysiders (and a number of interstate guests) turned up at the Eastern Creek season launch, witnessing the first hit-out of the 2011 V8 Supercars Championship.
V8 CEO Martin Whitaker said that the test delivered the exact response that it was intended to.
"It was a massive turn out, fantastic," Whitaker told Speedcafe.com.au.
THE FINAL RACE OF THE 2023 REPCO SUPERCARS CHAMPIONSHIP ON ONE OF THE WORLD'S BEST STREET CIRCUITS. GO ALL IN AT THE VAILO ADELAIDE 500, CLICK HERE TO BUY TICKETS
"The grid walk, in my opinion, was the most fantastic thing about the test. There was a huge crowd, and a great opportunity for V8 fans to get a chance to see the V8 teams, drivers and the cars at the start of the year on home soil.
"It has ticked all the right boxes and delivered exactly what we hoped it would do."
Admission to the Eastern Creek facility was free, and with the massive crowd attendance response, Whitaker says that it was the free entry was the right call.
"We're happy with the decision we took," Whitaker said.
"I think it was the right decision – to give something to the fans before the season starts and get everyone interested again after the offseason before we go off to Abu Dhabi for the first race."
Ford Performance Racing's team principal and V8SA board member Tim Edwards was pleased with the outcome of the test, but would not be drawn on whether it will become a permanent fixture on the V8 calendar.
"After our next board meeting we might have a better insight into whether it will be back, but from my point of view, I thought the test went really well," he said.
"It was a good season launch, a good outing for the first test of the year, we had a good turnout, but who knows what will happen in the future."
V8 team owner and driver Todd Kelly said that he was surprised with the attendance levels at the test.
"I honestly didn't expect so many people, especially because there is no bumping panels, racing each other or qualifying," he said.
"It was good to have free entry and hopefully some new people saw the sport for the first time because of that. "
For more on the season opening V8 test CLICK HERE for today's edition of Speed Talk …