Teaser image of MercedesGP W02 released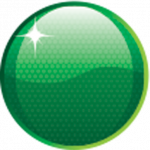 Mercedes GP has issued a 'teaser' image of its latest Formula 1 offering ahead of its launch in Valencia tomorrow morning.
Dubbed the MGP W02, the car is due to be wheeled out alongside the new Red Bull, Lotus, Scuderia Toro Rosso, Lotus and Williams chassis in the Valencia pitlane on the morning of the first test of the season.
The image clearly shows that Mercedes has gone for the Red Bull-style high and flat nose profile, while abandoning the twin-airbox system seen on last year's W01 from the Spanish Grand Prix onwards.
The car continues to run the famed 'Silver Arrows' colour-scheme, mixed with the green flashes of Malaysia's national oil company Petronas.
The Brackley based team is hoping to return to the form that took it to the 2009 Drivers' and Constructors' World Championships.
Having been rebranded from BrawnGP to MercedesGP last season, the team showed strong early season form, with Nico Rosberg visiting the podium in Malaysia and China, and sitting second in points after four races.
A mid-season struggle saw Rosberg fall to an eventual seventh place finish in the championship, with the team's development focus having shifted to the 2011 car in August.
Rosberg's team-mate, Michael Schumacher, has claimed in recent days that he will challenge for the world title this season.
CLICK HERE for separate story on Schumacher
CLICK HERE for the full list of 2011 Formula 1 team launches
CLICK HERE for the almost complete 2011 Formula 1 entry list