Sauber C30 released ahead of first test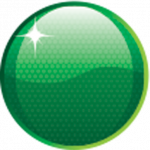 Sauber has officially launched its 2011 car ahead of the first test of the season at Valencia tomorrow.
Dubbed the C30, the Swiss team hopes the new car will allow it to improve on its eighth place in last year's Constructors' World Championship.
Twenty-one-year-old Mexican Sergio Perez will partner Kamui Kobayashi at the team this season – with the new car sporting several Mexican backers, including Telmex and José Cuervo tequila.
The Saubers will once again be Ferrari-powered, and will adopt the Italian team's KERS system.
As a team, Sauber covered less laps in last year's World Championship than any other squad – a statistic that team principal Peter Sauber is keen to fix in 2011.
"We want to finish in the points regularly and clearly improve our position in the FIA Formula 1 constructors' world championship," he said.
"2010 marked the 41st year of our company history and one of the most difficult.
"Never before had we faced such reliability problems, but we managed to overcome them in the second half of the season.
"We implemented some well-considered structural changes.
"The appointment of James Key as Technical Director already bore fruit last season, and he is now in charge of development of the Sauber C30-Ferrari."
Speaking of the C30, Key hinted that the team has aimed to produce a basic car from which they can understand the season's many rule changes, including the switch to Pirelli tyres.
"In order to take a step forward in 2011, we were already systematically tackling the C29's weaknesses over the last season – and we've made progress," said Key.
"The insights we gleaned were taken into account when the concept for the new C30 was being drawn up.
"Since some of the changes decreed by the regulations – particularly regarding the tyres – can only be analysed out on track, it was important for us to build, firstly, a fundamentally predictable car and, secondly, one that would provide sufficient flexibility to respond to ongoing findings at the track and during further development stages."