Richards breaks silence on cancer battle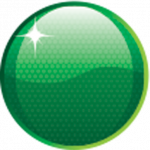 Jason Richards has spoken for the first time about his battle with cancer.
Richards, 34, drove the Team BOC Commodore VE at Eastern Creek's official V8 Supercars test on Saturday – the first time he has driven a race car since he was diagnosed with a 3.5kg tumor in his abdomen in November.
Richards completed eight laps in his first stint before being given another run later in the day.
The popular Kiwi star has just undergone his first bout of chemotherapy, but hopes to be fit in time to compete in the endurance races alongside Jason Bright, who takes over the Team BOC entry this year.
THE FINAL RACE OF THE 2023 REPCO SUPERCARS CHAMPIONSHIP ON ONE OF THE WORLD'S BEST STREET CIRCUITS. GO ALL IN AT THE VAILO ADELAIDE 500, CLICK HERE TO BUY TICKETS
But there is no certainly on a return date, as doctors both locally and internationally are struggling to diagnose his rare form of cancer.
"To be able to get in a car after finishing my first cycle of chemo is very encouraging," Richards told The Daily Telegraph.
"I have lost a bit of weight but I feel really good, considering. Mentally it is so good to be back and see the fans and my V8 family.
"They have been so great and they have all been right behind me. I want to show everyone that I have the determination to beat this."
After his next phase of chemotherapy, Richards could head to Michigan, USA, where specialists will have a closer look at condition.
"It is an uphill battle," he said.
"We are going to do another cycle of chemo and re-scan and see what is happening. The hardest thing is making the right decisions because it is a very rare form of cancer. People just don't know what it is; no one has seen it before.
"I feel like racing has given me the tools to help deal with it. From a mental point of view I need to be tough, and racing has taught me how to do that."
See video below of Jason Richards, plus in-car footage of him in the Team BOC Commodore VE at Eastern Creek.