Pruett leads Ganassi 1-2 in Rolex 24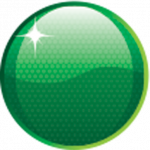 Chip Ganassi Racing has overcome a difficult start to take a commanding 1-2 finish in the Rolex 24 at Daytona.
The No. 01 car, driven by Scott Pruett, Joey Hand, Memo Rojas and Graham Rahal, led home the No. 02 car of Scott Dixon, Dario Franchitti, Jamie McMurray and Juan Pablo Montoya after a late-race Safety Car initiated a one-lap sprint to the flag.
In the first two hours of the race, both Ganassi entries went a lap down, with the 01 having a gearbox change and the 02 suffering a puncture.
Behind the pair of Riley-BMWs, the Action Express Riley-Porsche of Joao Barbosa, Terry Borcheller, Christian Fittipaldi, JC France and Max Papis took third.
The United Autosports Riley-Ford, driven by Martin Brundle, Mark Blundell, Zak Brown and Mark Patterson, finished as the last car on the lead lap in fourth – just 3.1s behind Pruett – after Brundle made a brave but unsuccessful lunge for second on the final restart.
Rounding out the top five was the Max Angellili/Ryan Briscoe/Wayne Tayor/Ricky Taylor Suntrust Racing Dallara-Chevrolet, which ran with the leaders, but one lap down, in the closing hours.
The race featured seven hours of Safety Car running, with the longest of the 23 yellow flag periods lasting almost three hours due to early morning fog.
Pruett's chances of a fourth Rolex 24 Hour victory had seemed in jeopardy when Joey Hand was given a drive-through penalty for a pitlane infringement late on Sunday morning.
The 01 car was able to recover thanks to being the only lead lap car to pit under a Safety Car with 90 minutes remaining.
The fuel taken onboard allowed Pruett's final stop, made just inside the last hour, to be considerably shorter than that of his rivals, elevating the Telmex-backed entry from fourth to first once the pitstop cycle had been completed.
"Our car ran and ran and ran, it was gripped up, it was great," said Pruett after the race.
"To have a one-two finish like this is truly incredible.
"I can't say enough about these Ganassi guys.
"This 01 has finished every lap for the last five years. It's just unbelievable."
Dixon was told not to pit with the 01 car at the crucial pitstop, in order to keep Angelleli's Suntrust entry a lap down. The Kiwi later described finishing second as 'frustrating.'
The 02 car had earlier lost considerable time on Saturday night thanks to some over-aggressive driving from Montoya that necessitated bodywork repairs. The car also lost a lap when the team completed a gearbox change – both Ganassi entries requiring a taller top gear after finding the rev-limiter in the opening stints.
Ryan Briscoe's chances of victory were significantly reduced by Montoya's driving – the Suntrust car losing six laps after contact between Montoya and the Australian's co-driver Ricky Taylor.
The pole-sitting Flying Lizard Riley-Porsche of Jorg Bergmeister, Patrick Long, Seth Neiman and Johannes van Overbeek experienced a difficult race.
Having run second as night fell on Saturday, the car lost 19 laps when Neiman was involved in a pair of incidents. Cruelly, Begmeister would retire in a flash of flame not long before the finish while running 11th.
GrandAm stalwarts Gainsco Racing faired little better, with the Jon Fogarty/Alex Gurney/Jimmie Johnson entry out of contention early due to brake problems, before eventually struggling home 15th – some 42 laps down.
The Racers Group took GT honours with their Porsche 911 GT3. One of five TRG Porsches in the race, the Steven Bertheau/Brendan Gaughan/Wolf Henzler/Andy Lally/Spencer Pumpelly entry overcame clutch issues to take the class win by a lap over the Paul Miller Racing Porsche.
Actor Patrick Dempsey was in tears after the race, having driven his Dempsey Racing Mazda RX-8 to his first Rolex 24 Hour podium, alongside co-drivers Charles Espenlaub, Joe Foster and Tom Long.
The Grand Am series continues on March 5 at Homestead Miami Speedway.