Injury leaves Yarwood in doubt for SoK opener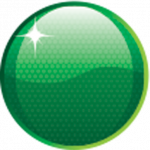 Australian karting veteran William Yarwood has warned his rivals to 'Beware of the wounded Bull' following an incident during the Rotax Pro Tour in Melbourne on the weekend.
Yarwood, who was making his debut in the Exprit chassis, was injured during the opening heat when contact was made between he and another competitor.
The end result was Yarwood spending two days in hospital across the weekend due to a nasty gash on his left leg. However, he has vowed to do everything within his power to be fit for the CIK Stars of Karting opener late next month.
"There's no doubt that it is the biggest injury I've had in my 25 years in the sport, the gash in my leg was about 25cm long but luckily there is no muscle or ligament damage," said Yarwood.
"It was just one of those things where it seems as though I got caught out in the wrong place at the wrong time. The amazing thing is that not one part of my kart was damaged.
"Right now I'm probably the fittest that I've been for a long-time, probably even fitter than I was when I was a kid, so that will hopefully play in my favour. I start physio in a couple of weeks and then it will be flat out trying to be fit in time for the Stars of Karting opener in Ipswich."
Yarwood flew back to his Brisbane home today, aided by crutches to get around and with his left leg fitted with a brace.
On a brighter note, the weekend's opening Rotax Pro Tour event saw the coming of age of young female racer Renee Gracie.
Gracie had been within the top group of Juniors all weekend and an intensive fitness campaign over the summer break finally paid dividends as she hunted down – and passed – Joseph Mawson with two laps to go in the Junior Rotax Final.
As spectacular as the pass was, it gave Mawson opportunities to size his opponent up – the Sydney-sider cagey enough to fire back in front of his female counterpart on the final lap and taking the chequered flag by a mere one-tenth of a second.
In Rotax Light, David Sera's unbelievable form continued, despite the best efforts of fellow Melbournite, Josh DeMaio. The two Victorians were supreme in the division, pulling a massive gap on the field. Whilst Sera took the first victory for the new Arrow XE-1 kart, DeMaio kept him honest, setting fastest lap of the race and crossing just 0.134 behind the five-time national Rotax Champion.
Troy Woolston fought hard to bring his Intrepid chassis home in first place in Rotax Heavy ahead of Lee Mitchener and Paul Rodgers.