V8 fans speak on best liveries of 2011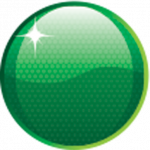 V8 Supercars fans have spoken on their favourite liveries of the 2011 V8 Supercars Championship – and there are some clear favourites.
According to the sample of spectators that Speedcafe.com.au spoke to at Eastern Creek's official V8 test day, the Pepsi Max Crew, Toll Holden Racing Team and Bundaberg Racing Commodores are the pick new car looks.
Every year, media and fans wait with baited breath to see each team's new sponsor and driver combinations, and the 2011 V8 Championship has offered some great variety, including the 'street art' scheme that the Pepsi Max Crew unveiled last week.
According to the Speedcafe's Pirtek Poll (located on the right hand side of each Speedcafe page), Greg Murphy's Pepsi look is a 'love it or hate it' livery.
To see what that fans have said, check out Speedcafe's new video series – What about the fans?!