Jason White wins Targa Wrest Point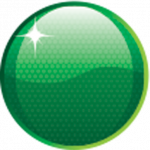 Tasmanian Jason White has moved to the top of the Australian Targa Championship points table after a dominant performance at the second round of the series, Targa Wrest Point, outside of Hobart.
The day started as a battle of two Lamborghinis, White's and that of South Australian Kevin Weeks. The pair was separated by just six seconds after a furious contest on Saturday's opening seven competitive stages.
However, on the very first stage on Sunday morning, Pelverata, Weeks had a small off-road excursion and suddenly White found himself with a 16 second buffer.
But worse news was to follow for Weeks. He and co-driver John Allen had to stop to do running repairs, arrived late for the second stage, and copped a five-minute penalty after being required to tour through the stage.
Suddenly Weeks was out of the top five and White's buffer was out to one minute and five seconds over the Mazda RX8 SP of Steve Glenney.
It was a sign for the reigning Targa Wrest Point champion to back off, with Glenney winning three of the four final stages, to finish just 29 seconds behind the Italian supercar.
2009 Targa Tasmania winner, Tony Quinn finished third, 58 seconds off the pace of the winner, with West Australian Dean Herridge back in fourth place, 19 seconds further back, but now in second place in the Targa series.
"It was very rewarding to win," said White.
"There was a lot of pressure on us and it's the most hard fought win we've had in our lives.
"We've got just a few things to work on, mainly putting the side mirrors back on the car because we managed to knock both of them off on the Pelverata stage this morning.
"They should introduce Targa Pelverata, it was the most exciting stage I've ever done in my life. We've got some good footage that we'll be happy to sit and relive, but I'm not sure my mum will want to see it.
"It's now looking good and there shouldn't be too much work to get it sorted for Targa Tasmania, because to win that is the major goal. We'll go home and start working hard as of tomorrow."
The Showroom competition also presented plenty of dramas. Brendan Reeves, driving the factory-backed Mazda3 MPS, started the day with a two minute 45 second buffer over Queenslander Kym De Britt's Holden Astra Sri Turbo.
However a mechanical problem on the opening stage saw his buffer and more wiped-out, and suddenly the young 22 year-old had a battle on his hands. However, he won the next six stages to restore order and go on to a one minute six second victory over De Britt.
The battle for outright honours for Classic cars (Pre 1986) also took an early twist.
Porsche driver Peter Eames had a narrow four second lead over the 1979 Holden Torana A9X of Launceston's David Cooper, with Victorian Nick Ellis just one second further back in his 1979 Porsche 911 Carrera 3.
Ellis immediately grabbed the lead on Pelverata, with Cooper moving to second place. Clearly, it was game-on.
Cooper was fastest on the day's second stage and then Eames had problems on the third, forced to retire his 1974 Porsche 911 Carrera RS from the event.
Ellis set fastest times on three of the final four stages to run out a winner by 17 seconds, with John Ireland, in a 1977 Porsche third.
Andrew Bryson, a resident of the United Arab Emirates, won the Early Classic handicap, Geoff Duggan took handicap honours for Late Classic, Scott Millar won Showroom 4WD, and Adam Newton continued his fine run in Early Modern to run out an easy winner.
The final round of the Australia Targa Championship is the five-day Targa Tasmania, to be held from April 5 to 10.