Schumacher: I can win eighth title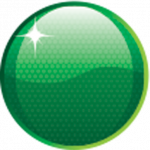 Michael Schumacher believes that he can win an eighth Formula 1 World Championship title before he retires for a second time.
The 42-year-old German endured a tough return to the sport last season with MercedesGP – finishing ninth in the championship, having been outscored by team-mate Nico Rosberg 142 points to 72.
Schumacher signed a three-year deal with Mercedes beginning in 2010, and believes that he can add another title to his collection before his 'second retirement.'
When asked recently by magazine F1 Racing whether he expected to be world champion in 2011, Schumacher replied:
"Absolutely. Look, we have a three-year project. Very clearly right now, we are not where we want to be. We've put a lot of effort into coming back and are optimistic we have a chance.
"But in the history of Formula 1, when does it ever happen that you come back straightaway from this level to win in just one year? Very rarely.
"So I'm sure we can fight for wins this year and we might be able to fight for the championship. I hope so.
"I'm here on a mission and I want to succeed. I want to perform and I'm going to put 100 per cent into it. And if that's not the case in 2011, then we will have to do it in the final year."
The comments come after Fernando Alonso claimed that Schumacher will be his biggest challenger for the 2011 title at Ferrari's pre-season media event.
Earlier this week, MercedesGP was forced to issue a statement to play down a story that Schumacher has been experiencing motion sickness in the team's simulator.
According to the team, Schumacher has suffered from motion sickness in simulators throughout his career, and it has not been detrimental to his preparation for the 2011 season.