Ryan Briscoe on front-row for Daytona 24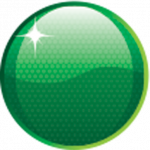 Australian Ryan Briscoe will start the Rolex 24 at Daytona from the front-row of the grid.
The 29-year-old is driving SunTrust Racing's Dallara-Chev in the Daytona Prototype class, alongside Max Angelelli, Wayne Taylor and Ricky Taylor.
Briscoe, a regular for Penske Racing in the Izod IndyCar Series, has competed in the Daytona 24 Hours four times previously, and believes he has a good chance of winning tomorrow's race.
"It's neat to be teamed up with Max, Ricky and Wayne, and it's an honor for me to join those guys with what I think is a very competitive car," said Briscoe.
"We've really got a shot at winning the 24-hour race, so it's special because it's family and I think we're definitely doing all the right things to make it happen.
"Max started managing my career in 2002 back when I was a Toyota F1 test driver. We've been close ever since.
"I've gotten to know Wayne really well since 2005 when I came to the 'States and, ever since I've been here, whenever the 24 hours of Daytona comes around, we talk about what opportunities there can be to do it together.
"In 2005, I was with Ganassi. In '06 with SunTrust team. Then, in '08, we did it together in the Penske-Taylor operation.
"Now, it's great to be back with Wayne again in the SunTrust car. Every year, we see if we can work it out. I'm really happy about what we have going on this year."
Flying Lizard's Riley-Porsche, driven by Patric Long, Jorg Bergmeister, Seth Neiman and van Overbeek, will start the race from pole position.