Ferrari unveils its 2011 challenger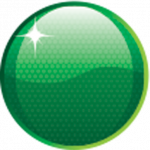 Ferrari has unveiled the first Formula 1 car of 2011.
Dubbed the F150 in order to mark 150 years of Italy's unity, the new car is a significant departure from the F10, thanks to rule changes banning double-diffusers and blown rear-wings, while re-introducing KERS systems.
The Ferrari's rear-end features a 'pull-road' suspension design, as seen on the Red Bull Racing entries for the past two seasons.
The aerodynamics of the new car were partly designed from work in Toyota's Cologne windtunnel – an advantageous move due to the restrictions placed on teams under the Resource Restriction Agreement.
Fernando Alonso, who finished second in his first World Championship campaign with Ferrari last season, believes the F150 will be more suited to his driving style than last year's car.
"There are no doubts that when I arrived in January 2010, I drove a car that had different characteristics to what I drove in previous years," said Alonso at the launch of the new car.
"Now I will drive a car that is a continuity of what I drove in 2010. I think all the developments and the direction that you go with improvements in the car over one year has some kind of definition of your driving style.
"I think that helps the designer of the car and the technical people with next year's car, so I think in 2011 there will be some kind of direction that we took in 2010 regarding my driving style.
"So I think I will feel more confident with this year's car. I will feel more comfortable driving the car, it will be more predictable to me.
"And I know the team now – I know the people, I know the guys, I know the names of all my mechanics, something that was not the case in Bahrain last year. So that will also help.
"Last year I didn't have the (phone) numbers of the Ferrari designers, but now I do so I call them every two days to put some pressure on.
"Hopefully we'll see in Valencia if that pressure helped or if it was the wrong pressure…"
The F150 will take to the track for the first time in Valencia on February 1.