Craig Lowndes on top at Eastern Creek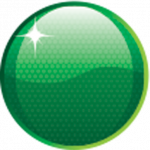 Craig Lowndes has ended the inaugural pre-season Eastern Creek test day on top of the pile, after a blistering lap on Sprint Tyres in the afternoon session.
The TeamVodafone driver's 1:30.1877s lap saw him 0.6s faster than fellow Holden driver Michael Caruso.
Jason Bright was third fastest, while Jason Richards also enjoyed a second behind the wheel of the BOC Commodore during the afternoon.
Caruso's Fujitsu Racing team-mate was fourth, with Tony D'Alberto, Jason Bargwanna, Garth Tander, Mark  Winterbottom, Dean Fiore and Jonathan Webb rounding out the top 10.
THE FINAL RACE OF THE 2023 REPCO SUPERCARS CHAMPIONSHIP ON ONE OF THE WORLD'S BEST STREET CIRCUITS. GO ALL IN AT THE VAILO ADELAIDE 500, CLICK HERE TO BUY TICKETS
At the end of the day, Lowndes said he was surprised to have emerged with the fastest time.
"It's nice to be back in the car. To do the time we've done is pretty surprising actually," he said.
"We didn't struggle, but we didn't know where our true pace was. Then we put on some soft tyres and away we went – and the car just hooked up unbelievably.
"I didn't know whether the dash was lying to me but when the lap time came up it was pretty special. It's nice to have speed but it's a track we don't race at.
"I'm really looking forward to Abu Dhabi. We had a good run there last year, we had a one-two with the team with the first time we had the Holdens out running.
"We've got good memories of the circuit and hopefully from today we've got a lot of good information now to carry on.
"We've got to start the season off a lot better than we've done in the past. The last three years we've generally played catch-up mid-season and we've always caught up but never got across the line.
"If we maintain the momentum from the end of last year into this year I think it will be a good year."
Soft tyres were allowed from 2pm onwards. With no new soft tyres allocated, the times generally reflect the condition of the Sprint Tyres that each driver had available.
Prior to 2pm, Shane van Gisbergen had led the afternoon session, ahead of James Courtney, Karl Reindler, Garth Tander and Rick Kelly.

See below for the final positions from Session 2 (main drivers listed)
| | | | | | |
| --- | --- | --- | --- | --- | --- |
| 1 | 888 | Craig Lowndes | Holden Commodore VE2 | 1:30.1877 | |
| 2 | 34 | Michael Caruso | Holden Commodore VE2 | 1:30.7552 | 0:00.5675 |
| 3 | 8 | Jason Bright | Holden Commodore VE2 | 1:31.0567 | 0:00.8690 |
| 4 | 33 | Lee Holdsworth | Holden Commodore VE2 | 1:31.3764 | 0:01.1887 |
| 5 | 3 | Tony D'Alberto | Holden Commodore VE2 | 1:31.5306 | 0:01.3429 |
| 6 | 14 | Jason Bargwanna | Holden Commodore VE2 | 1:31.5983 | 0:01.4106 |
| 7 | 2 | Garth Tander | Holden Commodore VE2 | 1:31.6048 | 0:01.4171 |
| 8 | 5 | Mark Winterbottom | Ford Falcon FG | 1:31.7871 | 0:01.5994 |
| 9 | 12 | Dean Fiore | Ford Falcon FG | 1:31.8212 | 0:01.6335 |
| 10 | 19 | Jonathon Webb | Ford Falcon FG | 1:31.8624 | 0:01.6747 |
| 11 | 4 | Alex Davison | Ford Falcon FG | 1:31.8991 | 0:01.7114 |
| 12 | 88 | Jamie Whincup | Holden Commodore VE2 | 1:31.9481 | 0:01.7604 |
| 13 | 11 | Greg Murphy | Holden Commodore VE2 | 1:31.9532 | 0:01.7655 |
| 14 | 16 | David Reynolds | Holden Commodore VE2 | 1:31.9753 | 0:01.7876 |
| 15 | 49 | Steve Owen | Holden Commodore VE2 | 1:32.0869 | 0:01.8992 |
| 16 | 1 | James Courtney | Holden Commodore VE2 | 1:32.1090 | 0:01.9213 |
| 17 | 39 | Russell Ingall | Holden Commodore VE2 | 1:32.3193 | 0:02.1316 |
| 18 | 17 | Steven Johnson | Ford Falcon FG | 1:32.4046 | 0:02.2169 |
| 19 | 6 | Will Davison | Ford Falcon FG | 1:32.4532 | 0:02.2655 |
| 20 | 9 | Shane Van Gisbergen | Ford Falcon FG | 1:32.5928 | 0:02.4051 |
| 21 | 30 | Warren Luff | Holden Commodore VE2 | 1:32.6106 | 0:02.4229 |
| 22 | 47 | Tim Slade | Ford Falcon FG | 1:32.6204 | 0:02.4327 |
| 23 | 7 | Todd Kelly | Holden Commodore VE2 | 1:32.6519 | 0:02.4642 |
| 24 | 21 | Karl Reindler | Holden Commodore VE2 | 1:32.7584 | 0:02.5707 |
| 25 | 15 | Rick Kelly | Holden Commodore VE2 | 1:32.7888 | 0:02.6011 |
| 26 | 18 | James Moffat | Ford Falcon FG | 1:32.8920 | 0:02.7043 |
| 27 | 61 | Fabian Coulthard | Holden Commodore VE2 | 1:33.0692 | 0:02.8815 |
| 28 | 55 | Paul Dumbrell | Ford Falcon FG | 1:34.3309 | 0:04.1432 |