Blast from the past at Warrnambool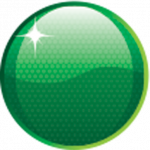 Former local icon Max Dumesny sent his hometown crowd into frenzy with a thrilling hard fought win in the 20-lap Preliminary Feature for the 2011 Australian Sprintcar Championship at Warrnambool's Sungold Stadium.
Dumesny who started from fifth position tracked down race long leader Garry Brazier until snatching the front running two laps from the finish. With Max's Valvoline Maxim hugging the rubber laden pole line, Brazier went to the highline and the pair traded places twice a lap setting up an absorbing climax. On the run out of the final corner Dumesny was able to obtain better traction to drag past his rival on the run to the chequered flag.
Finishing third having worked his way from seventh was Albury's Grant Anderson who used a new engine after his disappointment in last weekend's Grand Annual Sprintcar Classic. A meritorious fourth was surprise pole sitter Carl Dowling, the young Western Australian, "not fazed about starting alongside Brazier; I've raced him plenty of times before. This is a good result for us and all we need to do is keep this up tomorrow to make sure we get a good starting spot for the (40-lap) final."
Next, charging hard from 13th, was three-time national title holder Brooke Tatnell while Wednesday night 'Prelude to the Championship' winner Kerry Madsen surprisingly backed up from his second row start to finish sixth ahead of new Classic champion Steven Lines. Lanky Queenslander Cameron Gessner held at bay a hard-charging Australia #1 James McFadden while next home were Sydney's Ian Loudoun and Brisbane's Bryan Mann.
The race's sole caution occurred on the second lap when the cars of Kelly Linigen, Robbie Farr, Kris Coyle and local Stephen Bell became entangled in a Turn 4 wreck. Of the quartet only Farr was able to continue but his East Coast Pipelines Eagle was damaged and unable to make any forward progress.
As Dumesny was being interviewed for television, Brazier was being pushed past so the six-time Australian champion cheekily told the veteran, "You got lucky!" Afterwards Brazier admitted, "I didn't drive Turns 3 and 4 well at all as I kept hitting the cushion or the wall. It wasn't until Max went past me that I could see he was down on the rubber. We had a good car tonight as it was all about survival through the heats and getting into the final to score plenty of points going into Saturday."
A typically laconic Dumesny was actually visibly pleased to finally return to the rostrum, admitting, "It's always great to stand up on the podium, especially the top step at home and during the Australian Title. I could see 'Braz' bumping the wall as I was slowly catching him on the bottom and those last couple of laps turned out to be pretty interesting. Fingers crossed we can carry that over to tomorrow."
The ultra tough two heats per driver format for the 78 entries saw many fancied drivers fail to make the preliminary, a tie-breaker (quickest lap time) being needed to separate many tied on points. For example Tasmanian youngster Jamie Bricknall snuck into the 18th and final position by virtue of a quicker lap than Darwin's Ben Atkinson (aboard Garry Rush's Pick 'N Payless J&J) and WSS point leader David Murcott (Mainline Dynamometers Eagle).
Very few incidents occurred during the preliminaries, the worst befalling Wanneroo (WA) car-owner Loch Monte. Having sped to an impressive victory in the opening salvo, the fully inverted second round saw the rearwards starting Monte ride a wheel and send a shower of sparks off the Turn 2 concrete as his Miracle-J&J climbed the wall and flipped.
For  a comprehensive wrap of all the action from the Australian Sprintcar Championship, make sure you pick up a copy of Oval Express magazine – on sale on the first Wednesday of every month.
| | | | | | |
| --- | --- | --- | --- | --- | --- |
| Pos | No. | Name | Laps | Total time | Diff |
| 1 | V5 | Max Dumesny | 20 | 9:21.928 | |
| 2 | N21 | Garry Brazier | 20 | 9:22.121 | 0.193 |
| 3 | V37 | Grant Anderson | 20 | 9:22.430 | 0.502 |
| 4 | W87 | Carl Dowling | 20 | 9:24.714 | 2.786 |
| 5 | W2 | Brooke Tatnell | 20 | 9:25.220 | 3.292 |
| 6 | W92 | Kerry Madsen | 20 | 9:25.618 | 3.690 |
| 7 | W7 | Steve Lines | 20 | 9:26.246 | 4.318 |
| 8 | Q68 | Cameron Gessner | 20 | 9:26.681 | 4.753 |
| 9 | A1 | James McFadden | 20 | 9:27.664 | 5.736 |
| 10 | N18 | Ian Loudoun | 20 | 9:29.879 | 7.951 |
| 11 | Q16 | Bryan Mann | 20 | 9:31.687 | 9.759 |
| 12 | S7 | Jason Loveday | 20 | 9:32.605 | 10.677 |
| 13 | T55 | Jamie Bricknell | 20 | 9:33.467 | 11.539 |
| 14 | N78 | Andrew Wright | 20 | 9:34.242 | 12.314 |
| 15 | Q7 | Robbie Farr | 20 | 9:36.196 | 14.268 |
| 16 | V88 | Stephen Bell | 1 | 16.316 | 19 Laps |
| 17 | W15 | Kris Coyle | 1 | 16.450 | 0.134 |
| DNF | N4 | Kelly Linigen | 1 | 14.804 | |