Changing of the guard in Sprintcar ranks?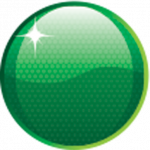 The names of Brazier, Tatnell, Dumesny, Farr and Madsen are renowned around the major Sprintcar events for sharing the spoils over many years, however, recent results are trending towards a 'changing of the guard'.
When James McFadden won last year's Australian Sprintcar Championship he became the first Northern Territory driver, and the youngest in history, to do so.
Since then McFadden has continued his rise with some scintillating drives, including victory at the recent Kings Challenge in Mount Gambier.
This weekend, he will defend the coveted number one against 93 other competitors at Warrnambool's Sungold Stadium and aim to become only the sixth driver to claim back-to-back championships.
Steven Lines, who has paired with the powerful Monte Motorsport outfit this season, has been another youngster to recently outshine his more fancied rivals. Lines broke through for his maiden World Series victory last month before being crowned the Grand Annual Sprintcar Champion last Sunday night.
Completing a big month for the 'underdogs' was Stephen Bell winning the President's Cup at Avalon in the lead up to Classic, making "will this trend continue this weekend at Warrnambool?" the question on everyone's lips.
While Brooke Tatnell will start as the $4.50 favourite according to Sportsbet, the market is wide open with McFadden second favourite at $6.00 followed by Lines at $7.00.
Kerry Madsen, who won the Prelude to the Championships on Wednesday night and also the 2003 title at the venue, is the next best at $8.00 followed by Robbie Farr, who has endured some troublesome runs of late at $9.00.
Six times national champion Garry Brazier, who won his first ever Australian title at Warrnambool back in 1994 when he defeated fellow rising stars Brooke Tatnell and Robbie Farr, is the next best paying $10.00 for the victory.
Two rounds of heat races and a preliminary A-Main will be contested tonight ahead of a further two rounds of heat races and the Main Events tomorrow evening.
For the fans who can't get trackside this weekend you can purchase a live video stream by clicking here (Live Stream works on Windows only).
*All odds were correct at the time of writing