Bowe: Bathurst 12 Hour as special as 1000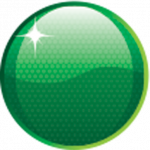 Australian motorsport great John Bowe believes that winning the Bathurst 12 Hour is just as special as achieving success in the Bathurst 1000.
Bowe, a two-time Bathurst 100o winner, took victory in the 2010 Armor All Bathurst 12 Hour alongside Paul Morris and Garry Holt in a BMW 335i, and returns to the now-GT race this year in a Ferrari 430 GT3.
The Tasmanian's victory in 2010 came after a tremendous battle against a host of four-wheel-drive opposition in treacherous conditions.
While not the fastest car on the circuit, the BMW won the race courtesy of intelligent strategy calls from the Eastern Creek Karts team, and some superb driving from Bowe
Bowe says the 12 Hour is more in tune with the history of the Bathurst 1000 than the current V8 Supercars race at the venue is.
"The Bathurst 12 Hour race is certainly dear to my heart and after the emotion of winning in 2010, it's just as special as the V8 Supercar event in October," said Bowe.
"What really appeals about the 12 Hour is the massive diversity of cars. In the past it has been strictly production based, but this year international GT cars have been allowed to compete.
"It's like going back to the days of Group C and Group A Touring Cars, with the huge speed differential – but isn't that what racing has always been about?"
Bowe will race in the 2011 event alongside good friends Tim Leahey and Pete Edwards, which according to Bowe, will add to his enjoyment of the event.
"I like driving with mates in these long distance races because it makes it much more fun," he said.
"We take the whole thing seriously but that doesn't mean that we can't have a laugh and a bit of fun along the way.
"I have raced lots of Ferraris over the years, and nothing gets people's pulse going more than the rumble of the prancing horse.
"A 12 Hour race around Bathurst is a very serious test of human and mechanical endurance.
"There will be many twists and turns to the race, as there always is, but this year will bring glamour to the event with Audi, Porsche, Mosler, Lotus, and of course Ferrari.
"It will be an absolute cracker of an event, right up there with some of the worlds best endurance events."
Bowe has history on the mountain with the Prancing Horse, having won the 1998 GT-P 3 Hour alongside Garry Waldon in a Ferrari F355.
The 2011 Armor All Bathurst 12 Hour will take place on February 6, with live-streaming available through the race's official website; www.bathurst12hour.com.au.