Sports Sedan champs not defending crown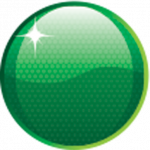 Dean Randle's Swedish Prestige team will not defend its 2010 Kerrick Sports Sedan Series title this season.
The Chevrolet V8-powered Saab 93 Aero took out last year's series with karting veteran James Sera at the wheel.
Randle has chosen to focus his efforts on his son Thomas's karting career this season, as the teenager steps into the CIK Stars of Karting Series with one of Sera's FA Victory karts.
Randle, himself a former Sports Sedan champion, told Speedcafe.com.au that leaving the Saab in the garage is not ideal.
"It's disappointing because we've been doing it (Sports Sedans) for 15 years now," he said.
"It's an ultra-competitive class, and very fun to race, and it's a shame when people with cars don't race them.
"But karting is a big commitment, it's a way of life really, and it'd be selfish of me to run the Sports Sedan at the expense of Thomas's career."
While not chasing the full championship, Randle expects his car to race again before the year is out, with Sera highly likely to be the driver.
"I wouldn't rule out an appearance at some stage," he said.
"We've got a NASCAR engine out of the US which we are putting in the car, so the next time you see the car it'll have a bit more horespower.
"It's not cheap to run the car, and it takes up a lot of time as well, but you'll never see me race another category. Nothing could give anything like the feeling of driving a Sports Sedan.
"Eventually we might see Thomas in the car – he actually got his CAMS license last week, but we certainly don't want to put him in it too early."
While Randle's Saab will be missing from the grid, the return of Tony Ricciardello (CLICK HERE for separate story) is likely to spark another championship challenge from Darren Hossack.
The 2008 series winning Audi A4's fate is yet to be completely decided however, with owner John Gourlay keeping his options open beyond the opening round.
"At this stage, the car is being prepared to go to Mallala, so I'm thinking that we'll run there," Gourlay told Speedcafe.com.au.
"Tony running again this year has definitely motivated me to do the full series.
"Darren has driven my cars for 11 years, we were working it out the other day, and to be honest it's a pretty fair commitment to run one of these cars.
"This year I was going to approach it a bit differently. I simply wanted the option to run if I felt like running, and have the option not to do so if other things come up.
"But having said that now that Tony's running, I'm pretty motivated to run."
In other Sports Sedan news, industrial cleaning equipment company Kerrick will continue as naming-rights sponsor of the national series for a sixth consecutive year.