Madsen shows ominous signs in Prelude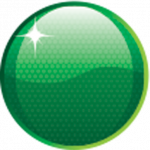 Kerry Madsen showed his rivals some ominous signs ahead of this weekend's Australian Sprintcar Championships on his way to victory at Premier Speedway in Warrnambool last night.
Madsen, who won the national title when it was last held at the venue in 2003, dominated the 30-lap main event after starting from pole position.
After leading by up to the length of the straight over American Jason Johnson for many parts of the race, Madsen got a huge surprise coming out of turn four for the final time.
Johnson had made a rapid charge in the final two laps to pull alongside Madsen exiting the final turn and the pair touched before crossing the line locked together with Madsen half a car-length ahead.
"That finish was something you normally only see in NASCAR, if that wasn't a thrilling finish for the fans I'm not sure what is," said Madsen.
"When I got out the car I didn't know whether to apologise (to Johnson), be happy or what, because it is just a thrill when you get a win like that.
"Geoff Kendrick (Madsen's car owner) is not very well at home, this one's for him."
After hitting the wall several times throughout the main event with his right rear wheel, Johnson was thankful for just getting to the end – let alone coming within half a car length of victory.
"I banged the wall a couple of times which buckled the right rear wheel and the car was vibrating so much I could hardly see," said Johnson.
"When looking at it now I'm very surprised that it lasted the distance."
Stephen Bell appeared to have the pace to match Johnson mid-race, even pulling up alongside him at one stage, but in the end he had to settle for third ahead of the ninth-starting Brooke Tatnell.
Robbie Farr had a night to forget, as did the winner of last weekend's Grand Annual Sprintcar Classic Steven Lines.
Farr stripped his right rear tyre in time trials leaving him 33rd fastest in the 65-car field while Lines was involved in an incident during his heat race with a lapped car which resulted in Lines receiving the wrath of the officials.
The focus for the drivers will now turn to the Australian Sprintcar Championships to be held at the Warrnambool venue tomorrow and Saturday night.
For the fans who can't get trackside this weekend you can purchase a live video stream here.