Ipswich Mayor shows support for Stars of Karting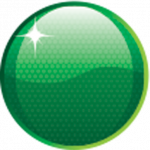 As his city continues to recover from the disastrous floods that hit the region two weeks ago, Ipswich Mayor Paul Pisasale has thrown his support behind the CIK Stars of Karting Series.
When the floods hit two weeks ago series organisers were left in a quandary about what to do regarding the opening round scheduled for Ipswich on February 26/27.
However, after numerous hours of research and consultation with the Mayor Pisasale and the Ipswich Chamber of Commerce, the decision has been made to go ahead with the series opener as originally planned.
Mayor Pisasale has applauded the decision by series organisers and is looking forward to having Australia's elite karting series kick off in his town next month. Given that it is a free admission event he hopes it will provide some extra excitement in the region.
"The last few weeks have been devastating for the region with thousands of people losing their homes but we've got a real fighting spirit out here and we really want to get everything back to normal as quickly as possible," said Mayor Pisasale.
"Motorsport is something that Ipswich is renowned for with the Queensland Raceway, Willowbank Raceway and Ipswich Kart Club hosting some of the country's top line motor racing events. I'm delighted to hear that the CIK Stars of Karting Series is still coming to town next month.
"Given that admission to the event is free it will certainly provide our community with an enjoyable event where the family can go out and see some great motorsport action."