Ford forced to cancel Arctic Rally outing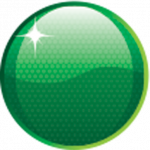 Ford Abu Dhabi World Rally Team has been forced to drop plans to debut its all-new Fiesta RS World Rally Car in Finland's Arctic Lapland Rally this weekend after the car was damaged in testing.
Team drivers Mikko Hirvonen and Jarmo Lehtinen and team-mates Jari-Matti Latvala and Miikka Anttila were scheduled to drive a leg each in the two-day snow and ice rally based in Rovaniemi. It was due to be the final part of the squad's pre-season test programme before next month's opening round of the FIA World Rally Championship in Sweden.
However, a heavy accident on the second day of the team's test in Sweden at the weekend forced the team to revise its plans and cancel its appearance at the Arctic Rally. Latvala and Anttila were unhurt in the 150kph crash but the Fiesta RS WRC requires extensive repair work before the test can continue.
The same car was to be used in the Arctic Rally, but there is insufficient time to repair the damage and complete the Swedish test programme before travelling to Rovaniemi for the rally. The team has revised its schedule and the car will now remain at the test location to finalise preparations for next month's Rally Sweden (10 – 13 February).
"We will repair the damage to the car before continuing our testing in Sweden later this week," said Ford Abu Dhabi team director Malcolm Wilson.
"We're confident we can complete all our scheduled test work this week, but unfortunately we need to sacrifice our appearance at the Arctic Lapland Rally to do that.
"I'm sorry for all the fans there who were looking forward to seeing Mikko and Jari-Matti in action in the Fiesta RS WRC, but completing our work in Sweden is the best option to ensure our preparations are completed for Rally Sweden."
Latvala explained the accident happened over a sixth gear crest.
"It was my error," said Latvala.
"I tried to use the snow banks to slow the car, but it rolled in the road before vaulting the snow banks and hitting some trees. The Fiesta RS WRC stood up to the impact remarkably well and Miikka and I escaped unhurt. The fact that the team can repair it and we can continue to test this week shows just how strong it is."
Check out the Fiesta WRC during the snow testing