Steven Lines scores dramatic Classic win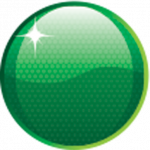 The 39th annual Standard Grand Annual Sprintcar Classic, held at Warrnambool's Sungold Stadium, produced 40 laps of controversy, drama, entertainment and a career first win for emerging South Australian talent Steven Lines in the early hours of this morning. Former multiple winner Brooke Tatnell and World of Outlaws champion Jason Meyers had qualified on the front row after two hectic nights of qualifying, heat races and preliminary features however the fancied Joey Saldana started from row two with Lines alongside.
More US drivers to gain prominent starting positions included Craig Dollansky, Jason Johnson and impressive Pennsylvanian youngster Cody Darrah. At the rear 21-year old Australian champion James McFadden snuck into the final from the B-Main along with surprise packet Ryan Jones, American Lucas Wolfe and crowd favourite Max Dumesny who inherited the final transfer when B-Main race leader Ian Madsen encountered suspension problems three laps from the finish.
Once the preamble and four-wide salute had been dispensed with, Tatnell got the jump over Meyers while Lines did likewise to Saldana who then had to contend with ASCS champion Johnson. As Tatnell began to eke out an advantage once into lapped traffic, Saldana moved into third and began to threaten Meyers for second spot. Darrah too was on the move and shot into fifth before the race's first caution created when Californian Jonathan Allard had brake trouble with his Titan Garages Maxim and spun to a standstill.
With his erstwhile handsome lead now extinguished and a dozen laps left to run, controversy erupted when Meyers and Saldana – first two home in last night's preliminary feature – collided disputing territory on the back straight. The Fire Service Plus KPC-KRE of Meyers flipped wildly down the track coming to rest while an aggressive Saldana emerged unscathed from the incident. As the wreckage of his once pristine machine was being removed, Meyers approached Saldana and remonstrated with him expressing his displeasure with his compatriot's pass.
Clearly disgruntled, the 2010 Outlaws champion later expressed a totally different version to that of the Kasey Kahne Racing driver whom officials banished to the rear of the field having been deemed the primary cause of the accident. "He knows the deal, he had the choice to back off," said Saldana whilst Meyers explained, "I don't need to view the footage as from where I was sitting it was pretty obvious that he (Saldana) took my front end out."
Biggest beneficiary of the removal of the two USA aces was Lines who restarted behind race long leader Tatnell. In what proved to be the crucial move a momentary bobble by the Krikke MotorSport Cool-Maxwill driver allowed Lines the opportunity to snatch the lead with Darrah, Johnson and Robbie Farr next until the latter pulled to standstill to set up the final six lap sprint. On the penultimate lap Darrah committed an error exiting Turn 4 sideways which permitted Johnson to make a successful run at him to seize the final podium spot in sight of the flag.
Dollansky virtually coasted across the line having shown signs of running dry of fuel five laps from the finish but his car still managed to cross the weighbridge over the minimum weight. Not as fortunate was Darrah who lost fourth when his car was considerably too light, Cody reflecting, "We had to change our cars a lot compared to when we ran in Sydney and I guess some ballast came off during the race."
An ecstatic Lines jumped atop the Monte Motorsport J&J to jubilantly perform a 'wing dance' in celebration. Admitting that this was "the biggest win of my life", the emotion charged winner was in stark contrast to a glum Tatnell who finished runner- for the second year in succession. "I guess that is the penalty you pay for being out front and leading all race," said Brooke, adding, "all it took was one bobble at the restart."
Johnson was pleased to capture third in his last minute elevation to the podium, opining, "We were too good too soon but the car came back strongly at the end. This is a big race with a lot of cars so any time you get on the podium is good."
Earlier defending Classic champion Shane Stewart became the innocent victim of another car half spinning in his path, inverting the Colin Bulmer-owned Eagle-KRE during a star-studded B-Main. Those failing to progress included Victorian champion and Australia #2 Stephen Bell, Outlaws hard charger Jason Sides, WSS contender Dave Murcott, Queensland's Cameron Gessner, Territorian Warrene Ekins, Tasmanian Shaun Dobson and many others.
For  a comprehensive wrap of all the action from the Grand Annual Sprintcar Classic, make sure you pick up a copy of Oval Express magazine – on sale on the first Wednesday of every month.
See below for the full results of the Grand Annual Sprintcar Classic
| | | | | | |
| --- | --- | --- | --- | --- | --- |
| Pos | No. | Name | Laps | Total time | Diff |
| 1 | W7 | Steve Lines | 40 | 23:01.061 | |
| 2 | W2 | Brooke Tatnell | 40 | 23:02.657 | 1.596 |
| 3 | NQ47 | Jason Johnson | 40 | 23:05.579 | 4.518 |
| 4 | USA7 | Craig Dollansky | 40 | 23:06.314 | 5.253 |
| 5 | A1 | James McFadden | 40 | 23:06.665 | 5.604 |
| 6 | USA9 | Joey Saldana | 40 | 23:06.753 | 5.692 |
| 7 | V36 | Lucas Wolf | 40 | 23:08.251 | 7.190 |
| 8 | NT5 | Danny Reidy | 39 | 23:02.259 | 1 Lap |
| 9 | V5 | Max Dumesny | 39 | 23:09.411 | 7.152 |
| 10 | Q16 | Bryan Mann | 39 | 23:11.206 | 8.947 |
| 11 | V70 | John Vogels | 37 | 23:01.184 | 3 Laps |
| 12 | Q7 | Robbie Farr | 33 | 19:29.428 | 7 Laps |
| 13 | N21 | Garry Brazier | 29 | 18:47.501 | 11 Laps |
| 14 | ACT9 | Jason Meyers | 28 | 5:41.044 | 12 Laps |
| 15 | S63 | Ryan Jones | 28 | 5:47.474 | 6.430 |
| 16 | V52 | Darren Mollenoyux | 28 | 5:49.994 | 8.950 |
| 17 | Q36 | Jonathan Allard | 27 | 5:39.291 | 13 Laps |
| DSQ | USA91 | Cody Darrah | 40 | 23:05.825 | – |