Taylor shortlisted for another international shootout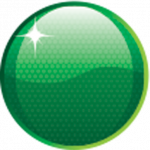 Australian rally star Molly Taylor has been selected to take part in an international competition to become part of the inaugural Young Driver Excellence Academy.
The FIA Institute has selected 19 young drivers from around the world to take part in a three-day shootout (February 6-8) in Austria. Taylor is the only woman.
The FIA Institute was established in October 2004 to improve motor sport safety. It oversees a wide range of programmes and projects which cover every area of safety in motor sport from enhancing driver equipment and crash test standards to developing training and education programmes for drivers, safety and medical personnel.
Participants will go through a wide range of assessments including a variety of driving skill tests and competition sections as well as fitness, media techniques, teamwork and psychology. Only 10 out of the 19 will make the cut and they will be notified at the end of the third day.
"It's very exciting to make it this far and have the opportunity to attend the selection event," said Taylor.
"I think it's going to be an intense few days, but I'm up for the challenge."
The 19 finalists are from a range of motorsport categories with the shortlist including competitors and champions from rallying, circuit racing and karting. Several drivers have Formula One testing experience. The primary goals of the Academy are to prepare young drivers to compete at the top of their sport; to increase skills in the area of driver and road safety and to actively promote safety, fairness and responsibility both on and off the track.
"The Academy programme aims to ensure that our future stars are not just quick but also have the education and attitude that you need to succeed at the very top level," said Professor Sid Watkins, the President of the FIA Institute.
22-year-old Taylor from Sydney already has an exciting year lined up, as one of just six young drivers to win a 'scholarship' to take part in the FIA WRC Academy, a sub-series of the elite World Rally Championship. Victorian Brendan Reeves will also contest the WRC Academy.
The WRC Academy is a specially tailored training program designed to develop the best young rally drivers into world-class competitors. They will contest six European rounds of the World Series in identical Ford Fiesta R2s.
In 2011, she will contest six rounds of the WRC as part of the WRC Academy, as well as selected British and European events.
Check out the Mark Beretta story on Taylor from Weekend Sunrise