Last chance to become a Fujitsu Cool driver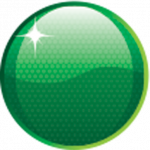 Time is running out for national-level karters and Formula Ford drivers to register for the Fujitsu 'Cool Driver' program.
Applications for the inaugural development driver program close at midnight, Wednesday 26 (Australia Day).
Seven star karters and four national Formula Ford drivers will be awarded financial support for the 2011 seasons.
Fujitsu Cool Driver Program founder Chris Jewell says that the applications that have streamed through so far has been impressive.
"We are delighted with the response to the Fujitsu 'Cool Driver' Program," Jewell said.
"It's pleasing to see the names of some of the country's best karters and Formula Ford aspirants on the forms that have been coming through, and also those of some of the younger, up and coming drivers.
"We've had applications from every state and I hope this final week results in my inbox being creamed full of drivers looking to become part of this unique, exciting and lucrative initiative."
To apply CLICK HERE for more details.