Bargwanna stars amid Timaru V8 carnage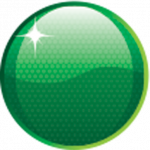 Former Bathurst 1000 winner Jason Bargwanna has starred at the weekend's fourth round of the 2011 BNT V8s Championship at Timaru.
Driving an Interislander-backed Falcon, Bargwanna won the full reverse grid Race 3 from the back of the pack, after taking fifth and seventh place finishes in the opening two races.
Race 3 was marred by a multi-car accident triggered by oil from Craig Baird's Falcon that brought out a red flag.
Drivers involved included Kayne Scott, Angus Fogg, Scott McLaughlin, David Hopper, Eddie Bell and Martin Short, while Andy Knight and Tim Edgell also spun but avoided the crashed cars
Although sporting significant damage from  the accident, Race 1 and 2 winner Fogg was still able to take the round win.
Fogg's performance also sees him take the championship lead from Baird, while McIntyre overtakes Kayne Scott, who took two second place finshes at Timaru, for third.
Bargwanna was understandably pleased to have taken his first win in only his fourth BNT V8s Championship appearance.
"This is very exciting picking up our first win in New Zealand because we aimed to win some races and push the team towards the front," said Bargwanna at the conclusion of Race 3.
"We are not quite there yet as far as winning a championship but coming from the back to get that win is a good result."
Fogg meanwhile noted that he had been lucky to hang onto the round win after the Race 3 accident..
"We are really happy with that even though luck played into our hands – not through hitting the wall but by fixing the car afterwards," he said.
"It's all about finishing and collecting points so it's off to Manfeild, but first I've got some serious damage to fix."
Craig Baird's fortunes didn't get much better in the Porsche GT3 Cup Challenge at Timaru.
The Triple X Motorsport driver took pole position and won the opening two races, but found himself involved in an opening lap incident with team-mates Shane McKillen and Daniel Gaunt in Race 3.
The collision saw Baird and team-boss McKillen in the tyre barrier, while Gaunt received a drive-through penalty, before being disqualified from the race altogether.
The drama allowed former A1GP driver Jonny Reid to take Race 3 and the championship lead – despite suffering radiator dramas in Race 2.
Scott Harrison steered through all the action to take fifth, third and second in the three races, enough to net him the series rookie then overall round win.