Marcos Ambrose says he must win in 2011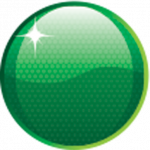 Marcos Ambrose says that he must win his first Sprint Cup race in 2011 as he embarks on his sixth season in NASCAR.
The Aussie, who returns to the Ford fold this year after spending his first two seasons at Cup level with Toyota, says that he and his Richard Petty Motorsports team will accept nothing less than race wins in their first season together.
"We need to win, no doubt about it," said Ambrose from pre-season testing at Daytona International Speedway.
"We expect to win. We have a company behind us with Stanley and Dewalt that want to win races and it is what we are here to do. If we can win races and be consistent then you never know what is possible."
Ambrose admitted that he was happy to be back with the Blue Oval, having raced for five seasons with Ford in V8 Supercars and then driving Fords in his first three seasons in NASCAR from 2006 to 2008.
"It feels like it has come full circle for me," said Ambrose.
"I started my professional racing career with Ford Australia and now here I am in the height of my NASCAR career and come straight back to the Ford family.
"It feels great and I am looking forward to this year and looking forward to building on the relationships that I had in the past."
Ambrose says that both he and his RPM team-mate AJ Allmendinger have the potential to be front-runners this season, as both seek to cement their NASCAR futures following road course success prior to their stock car careers.
"I think that both of us really want to just be known as NASCAR contenders," said Ambrose.
"I know AJ had a really good second half last year and has momentum. I am trying to catch up to him as quickly as I can. We just want to be known as contenders every week. We want to be known not just as road race specialists, but NASCAR drivers in general."
See here a video interview with Ambrose from Daytona pre-season testing and below some more thoughts from Ambrose on his team boss Richard Petty, team-mate Allmendinger, the new surface at Daytona and his 2011 crew chief Todd Parrott.
Marcos on driving for NASCAR Hall of Fame legend Richard Petty …
"Well, it is a little intimidating. Not only now will he say 'Good-day, how is it going?' but he will also want to know why I didn't win the race.
"There is a lot of prestige being associated with Richard Petty Motorsports and it is a real honor for me to drive for The King and I never thought I would get that chance. I am looking forward to the opportunity and hopefully he is going to be proud of me, just like I am of his company."
Marcos on the newly repaved surface at Daytona …
"It is a really racy surface. I think we will have some of the best racing you have ever seen at Daytona. There is a lot of grip and drivers are going to get really confident.
"The drafting packs are going to be really tight and I am looking forward to it. I think it is going to be three or maybe even four-wide out there. This place is narrow and steep so I am sure there will be lots of action."
Marcos on new Crew Chief Todd Parrott …
"We are learning each other and it is all new. Through time and working with each other it will garner a respect for each other. I am learning my team and learning Todd. I am really proud to be associated with this bunch. They are a great group of people.
"Todd has won a Cup championship and Daytona 500 rings so I have a lot of respect for him. I am looking forward to blending into this group as best I can and letting them really make the most of me. I have a lot to learn and I am sure Todd is going to take me to the next level so I am excited about it."
Marcos on RPM team-mate AJ Allmendinger …
"He is trying to talk Australian and make Australian jokes (laughter). He and I get on great. We have known each other for a few years now and it is going to be fun to have him as a team-mate and hopefully we will work well together both on and off the racetrack to make Richard Petty Motorsports as good as it can be."