Grand Annual Classic beer a sellout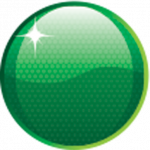 A highly popular addition to Premier Speedway's Grand Annual Sprintcar Classic event this year has been the introduction of The Classic Ale.
Brewed and bottled at local Warrnabool institution the Flying Horse Bar and Brewery, The Classic Ale has given the Grand Annual Sprintcar Classic the rare distinction of having its own official beverage.
A specially-designed label depicts the cars of American Jason Johnson and Australian Brooke Tatnell – ensuring the bottles are collector's items.
Premier Speedway's General Manager David Mills told Speedcafe.com.au how The Classic Ale came about.
"Matt Stewart and Matt Monk from the Flying Horse Bar and Brewery came to us with a proposal," said Mills.
"They started producing their own beer in 2008, and have quickly become a Warrnabool institution.
"We had no hesitation to take up the idea of creating The Classic Ale, we thought it was a fantastic promotional tool, and something to give the race fans a bit more memorabilia from the weekend.
"From all reports they're sold out of it – it's had a fantastic response.
"It's a nice drop – a quality pale ale, and it compliments the range they have at the Flying Horse."
Not surprisingly, Mills is looking forward to more spectacular Sprintcar racing tonight, after Amercians Jason Meyers and Joey Saldana took the top honours on opening night (CLICK HERE for a full report of the action).
"It was a good turnout last night, a good turnout of race fans and a lot of quality drivers," said Mills.
"We're really looking forward to stepping up again tonight and having another great Grand Annual Classic."